Hey guys, 
hopefully someone can help me. Together with 2 other students we're trying to reserve seats for our trip to Luzern. The seat resevations from FRANKFURT to MULHOUSE are required, but I'm not able to add them to my cart.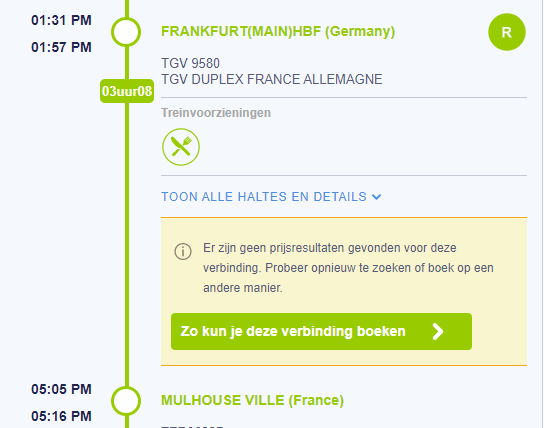 When I click the 'Zo kun je deze verbinding boeken' button and fill in the details on bahn.de, this is the result: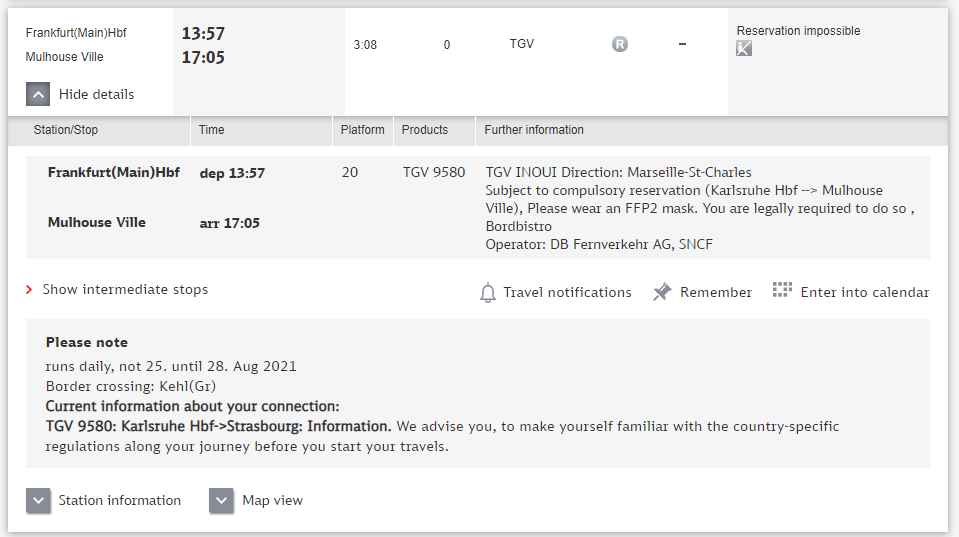 The current trip is on the 15th of August, leavin Amsterdam at 9:07 AM and arriving in Luzern at 7:05 PM.
Can someone please help, we're totally unsure of what to do. Should we wait, arrange a different trip or…?
Thanks in regards,
Niels