Hi, this is my first time travelling to Europe with my partner. 
He is currently a short term residence of Spain till end of April 202 & will return home.  At the point of ordering the rail pass, should he still order the interrail pass? 
We are travelling from 21 Mar to 2 April 2022. My itinerary is like this: 
 London to Munich 23rd March  apparently based on the guide from Seat61.com I can do 
sleeper train option 1 from London 23rd Mar 1104am → Brussels→ Cologne ->  Munich 24th Mar 7.11am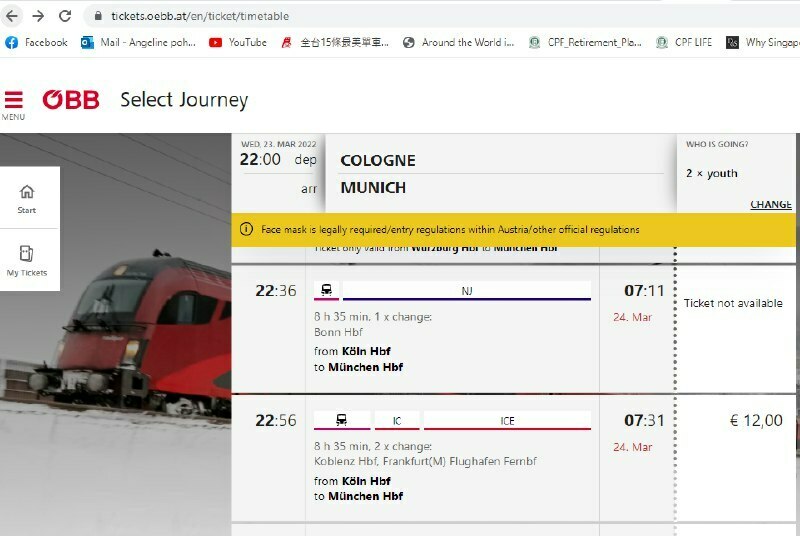 OR
option 2 would be London 1104am → Belgium → Frankfurt → Munich 23rd 910pm (this option is search via the Rail planner app)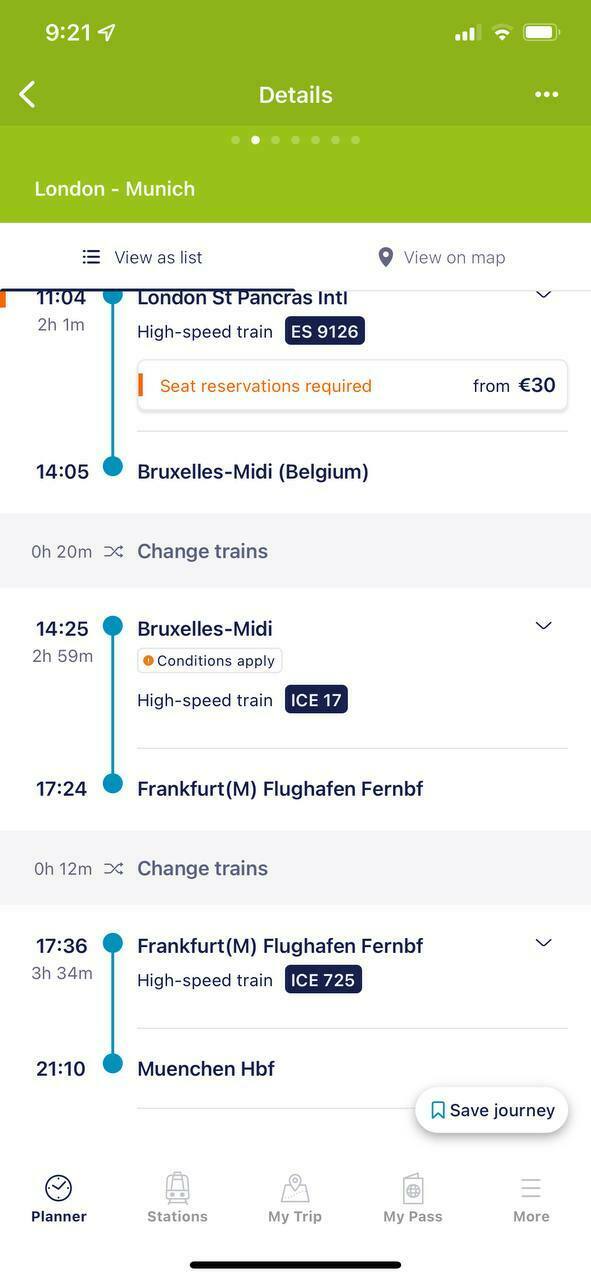 Possible to advice
if i still wish to choose the sleeper train option 1, how do i reserve my ticket ensuring is a sleeper train option on OEBB website 

or if ticket is only available to book from train station, will it be possible to book all route reservation from Spain train stations? 

Does the Eurail pass cover my ride from London to Europe as mentioned above?

Since I will be travelling with my partner, does the sleeper trains allows us to sleep in the 2 beds compartment? 
Munich to Paris 29th March 
Will be leaving Munich on 29th 12am/324am & arrive in Paris 29th 935am/10am with 1-2 changes between stations (please see the picture for the chosen itinerary & both options i'm saving 1 night accommodation in Munich)

 
Please advice 
We are looking to travel to Garmisch-Partenkirchen for 2D1N (27th - 28th March) & following day to EuroPark for the day before returning back to Munich to catch the 29th midnight train. For this, we will be driving a rental car OR is there other suggestion to reach Garmisch-Partenkirchen & Europark using the Eurail pass or relevant passes that is departing from Munich (cheaper option)? 

Factoring the above, the initial pass i am looking to purchase would be 4 days but if there is cheaper alternative with using the pass, do I need to increase the travel days? 

How does the benefit of the pass works? Does transport from the benefit considers a travel day ? 
Paris to Barcelona / Montserrat 31st March
I'm deciding between a sleeper train that leave Paris on 31 March 914pm via Perpignan arriving at 1st April 831am & leaving at 1112am and arrive in Barcelona 1st April 1234pm or direct train from Paris 1010 am/ 1152pm to Barcelona 454pm/732pm. The reason why I'm hesitating to take the direct as I wanted to spend more time in Paris before heading to Spain.  
Please advice 
Again, factoring if I were to take a sleeper train. Is transiting at Perpignan on 1st April count as 1 travel day ?

How do i make reservation on 

https://www.sncf-connect.com/

 / 

www.renfe.com

 /

https://www.thetrainline.com/

 

with the Eurail pass? As I tried to enter the loyalty card, I could only see RailPlus. Is RailPlus referring to Eurail? 
Barcelona / Montserrat to Madrid 2nd April 
Thank you for helping out !! Would deeply appreciate.