I want to get a 9 a.m. train to Paris from Interlaken on 19th September but I'm getting a message that it is "Not in the Pass Network" (see first attached screenshot). Could this be because the engineering works between Interlaken and Spiez are still incomplete and a replacement bus service is still operating? Or is it due to some other issue, in which case what options are available to me?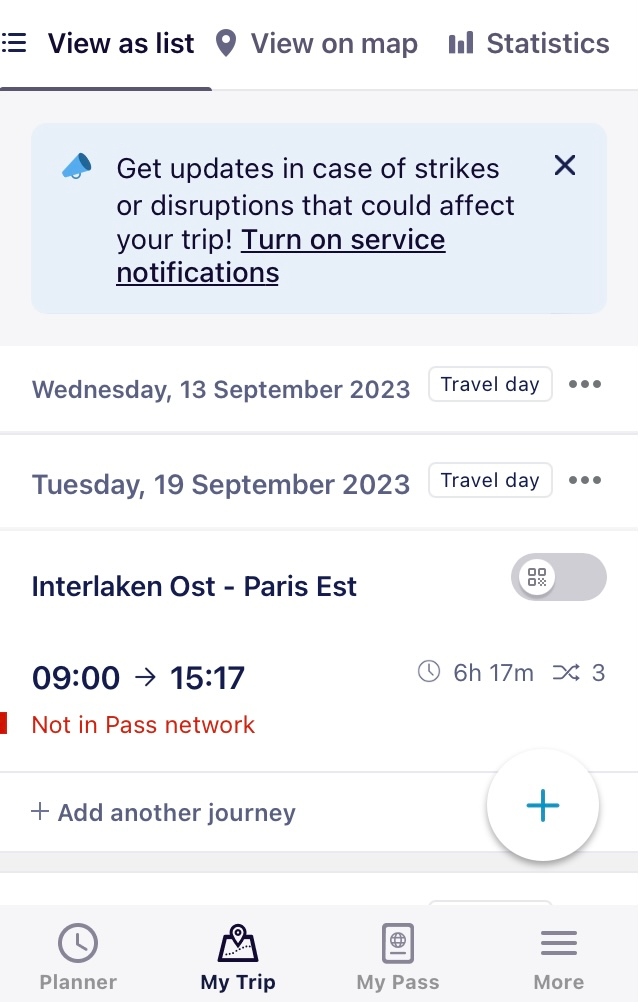 Also, in connection with this same journey, and specifically with the 12.50 Strasbourg to Pars leg of it, I'm getting notified that "Seat reservations are required" but adjacent to this message is the word "FREE" (see second attached screenshot). At the risk of mockery, does this mean that I must obtain a reservation but that it will cost me nothing, and if so, then what do I need to do and where do I need to got in order to obtain the seat reservation?
I am travelling on a 1st Class Continuous Interrail Pass, valid until 10th October.