Hello all,
On this page, it is said that the pass holders can travel by bus to Prague from Munich or Nuremberg (see the screenshot) : https://www.interrail.eu/en/plan-your-trip/trains-europe/trains-country/trains-germany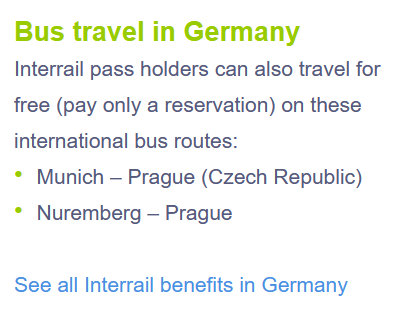 But I can't find more information, it doesn't appear on the page "benefits". And when I plan a "Munich-Prague" trip with the timetable, there is no bus. How can I have more information and book a seat ?
And is it only for the Germany pass holders, or also for the global pass holders ?
Thank you !