I am trying to make a reservation from Budapest to Prague by the night train.
On the Hungarian website MAV, when I added the interrail pass to my train cards, the price for a 2nd class seat reads 58.9EUR, and i believe there is no discount at all (the same price as without the interrail pass):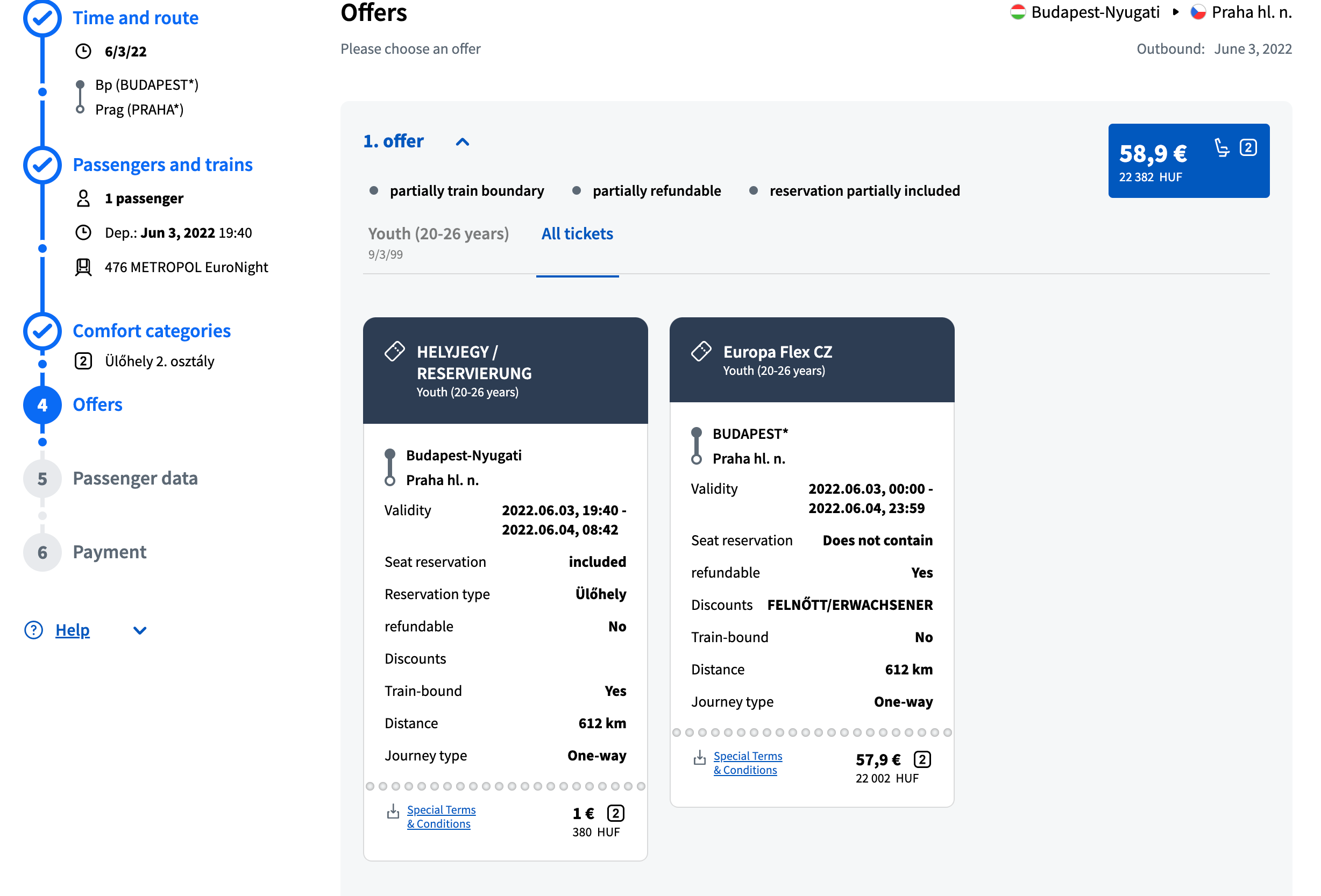 (btw what is this 57.9eur "europa flex cz" thing? there is no way to deselect it.)
I tried to book on the CZ website as well, but there is no 2nd class seat option. So how do i correctly reserve a 2nd class seat for the Budapest - Prague night train?
Cheers, 
Terry