Hi! So, I was planning on traveling through the Balkans in June, starting off in Romania (fairly easy to access country) and was wishing to go from there to Belgrade (Serbia) and then Sarajevo (Bosnia) before maybe going into Croatia. Turns out though, that getting from anywhere in Romania to Belgrade is impossible - the Interrail timetables doesn't even recognize Belgrade as a location,which is odd.
Looking into other Serbian cities, although they ARE listed, this image comes up with every single city connection. On the other hand, in the section about Serbia (https://www.eurail.com/en/get-inspired/top-destinations/serbia-train) on the interrail webpage it talks about several connections from places like Zurich or Bucharest.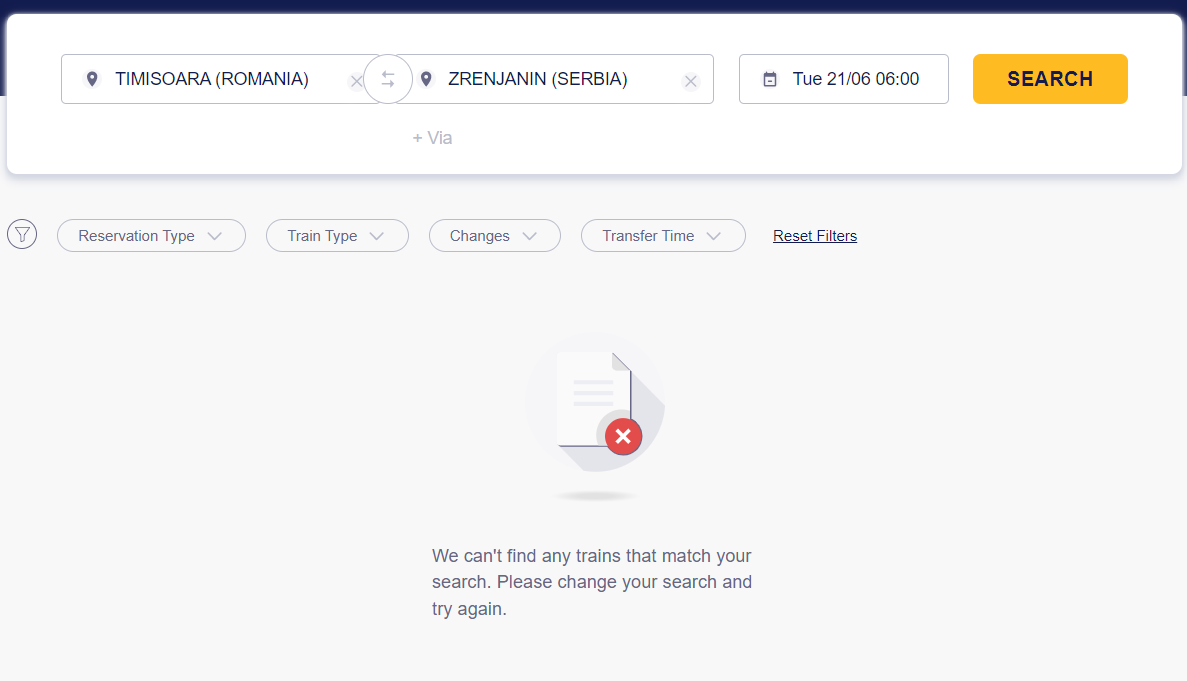 So, what is the deal? I hear it's impossible to cross over from Romania directly right now, but even if I get a bus to cross the border, how come serbian trains aren't even showing up?
Sorry, I know the questions is kinda specific. Any sort of help is welcome. :)