Hi there,
We have Eurail Global passes (1st class) and want to book from Nice Ville to Amsterdam Centraal via Paris on 10th Oct 2023.
So far I can find the train journey for this date but cannot make any reservations!
I started by looking on the RailEurope app and found relevant trains for the morning time but cannot book any of the journeys at all :( Idealy we would go Nice to Paris, then have an hour or so to change trains, then from Paris to Amsterdam. We considered an overnight train but it doesn't appear to be an option.
 
I have looked on RailEurope app, OBB, Bahn.de, the trainline and SNCF. Please see some of my searches and screenshots. Thetrainline had an option for the first leg to continue to payment but obviously we want to use the Eurail passes.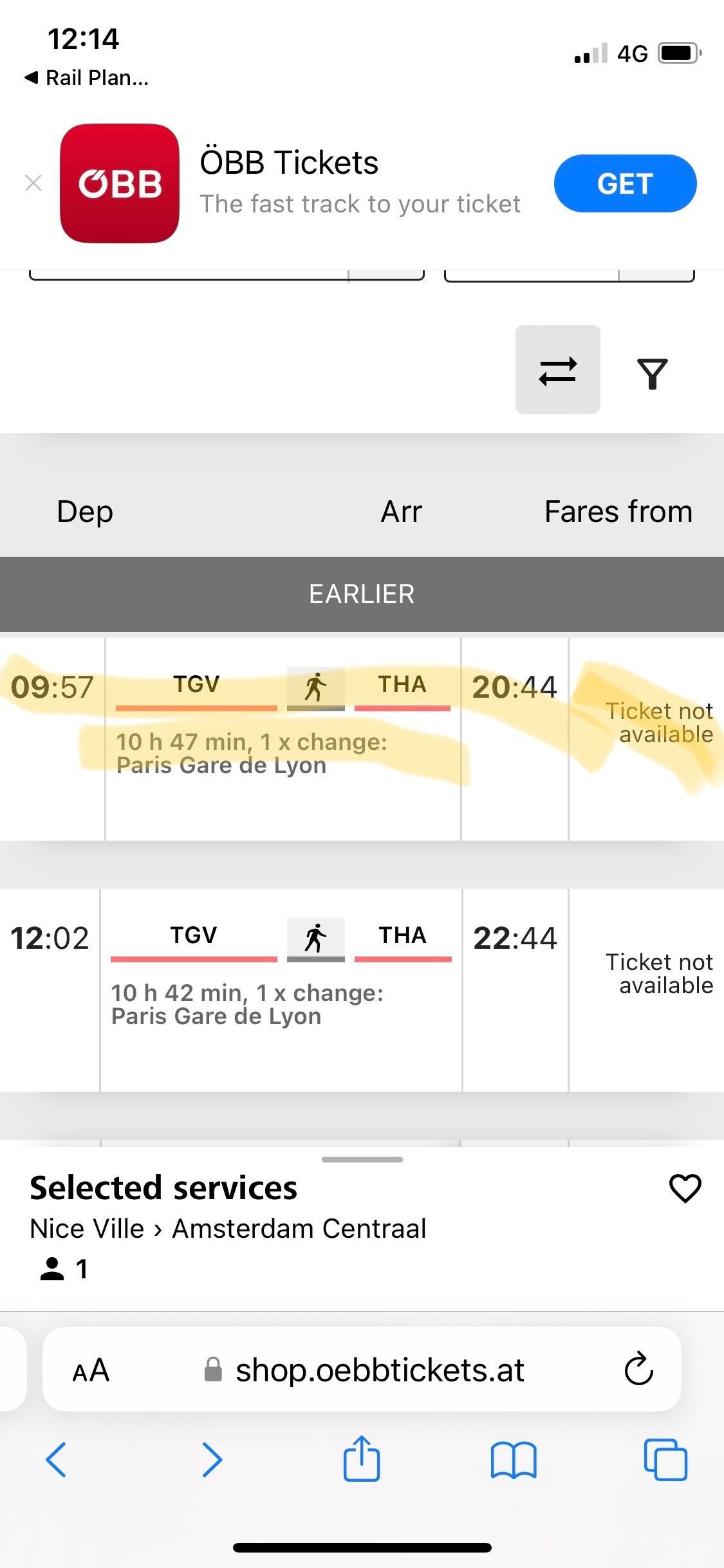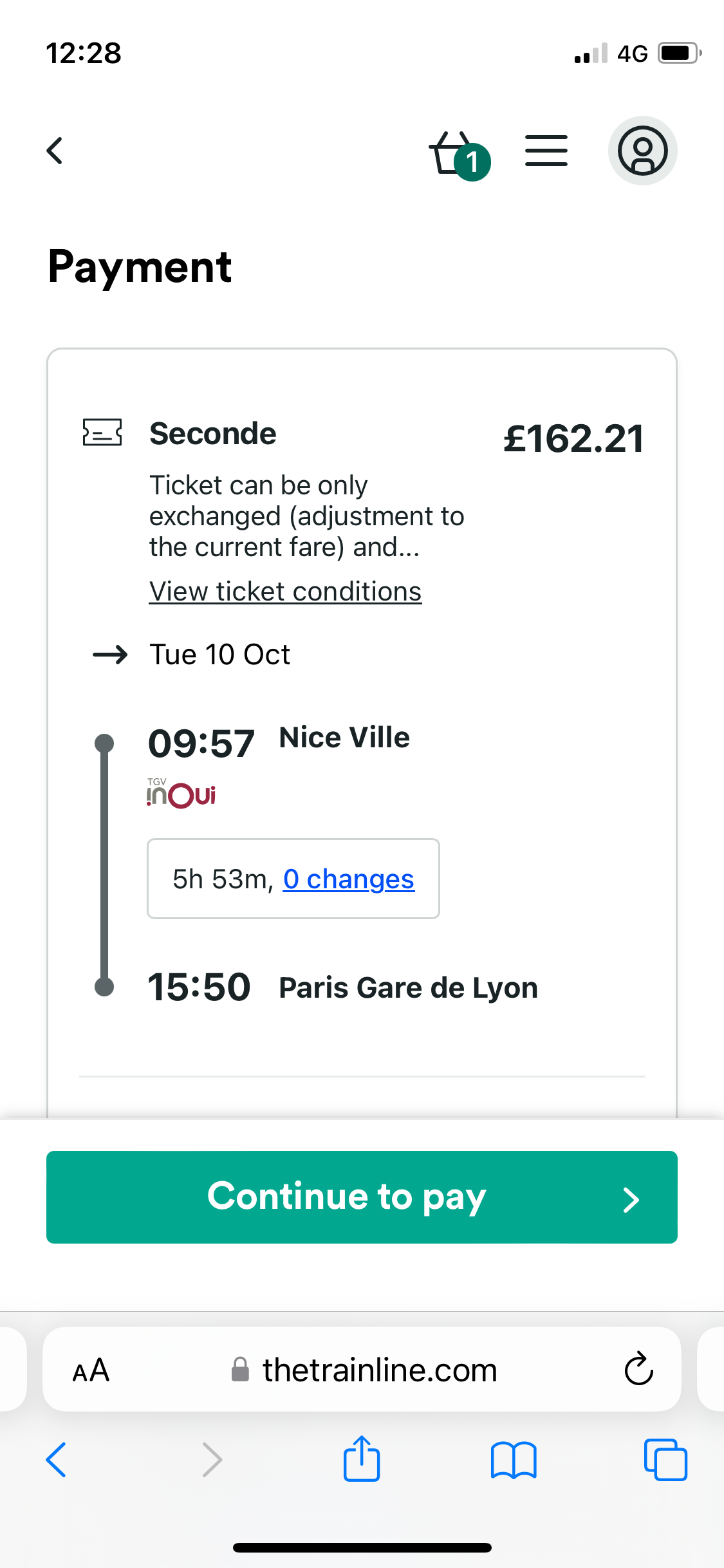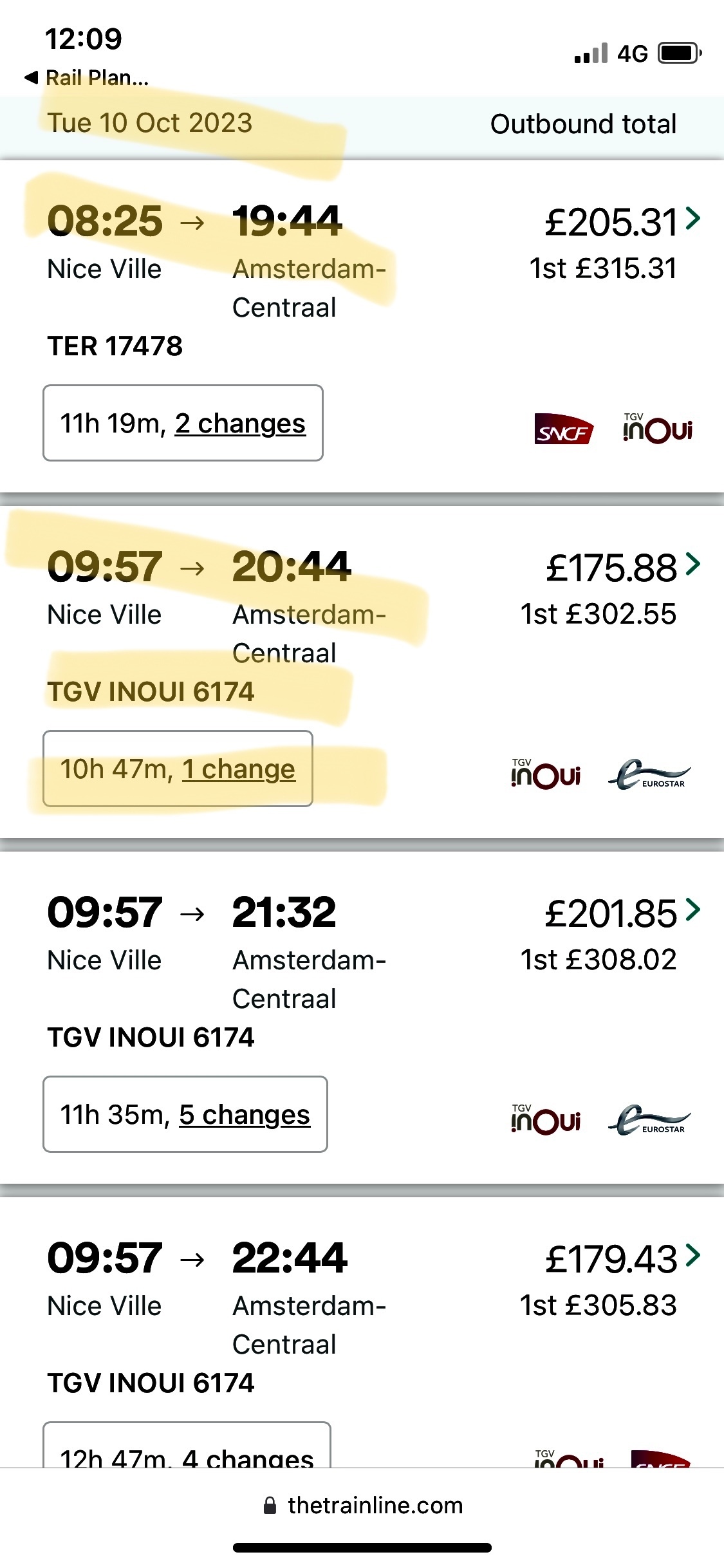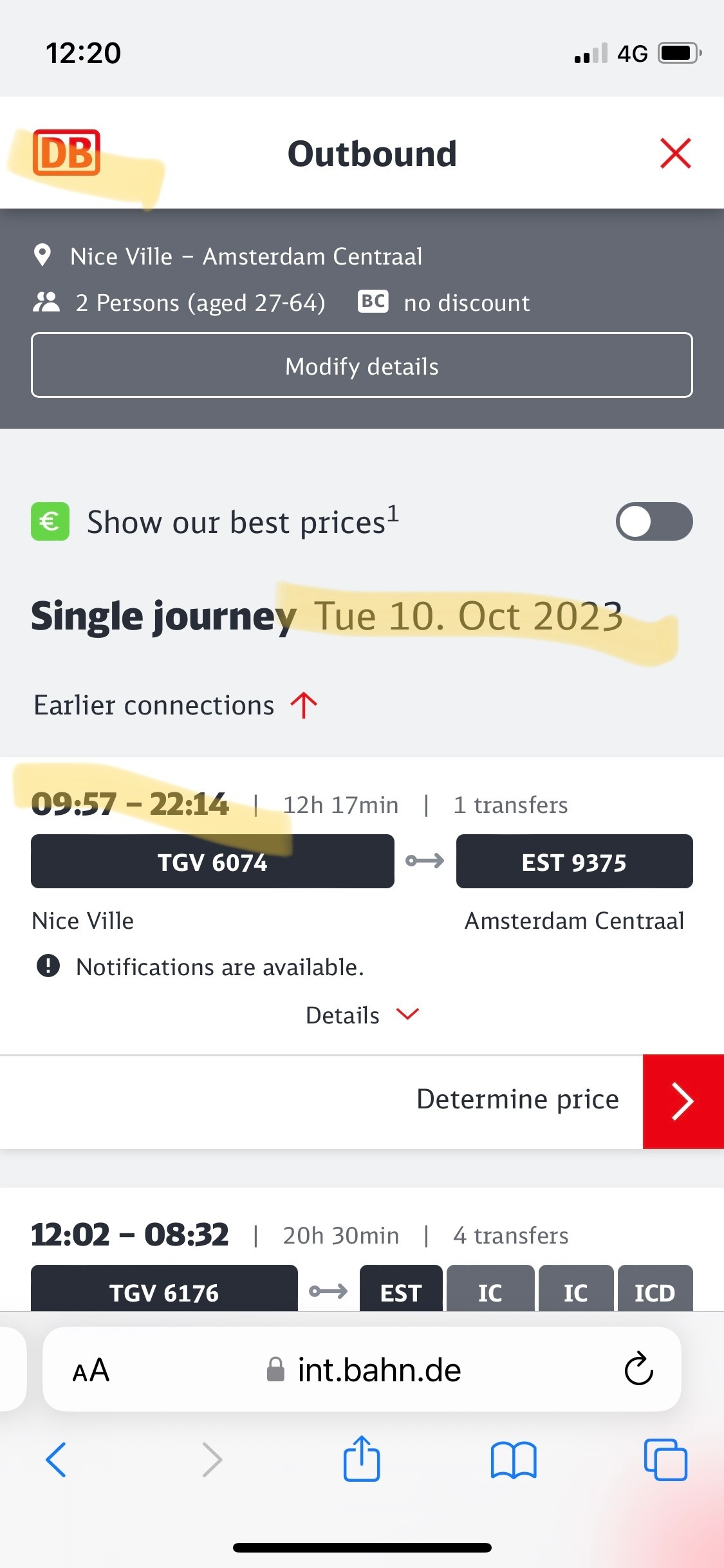 Any suggestions on how we can get back from Nice to Amsterdam on the 10th or 11th October will be super appreciated. We have to fly back to New Zealand the next day eeep.
Thank you.