Hi !
I would like to book 2 tickets to travel from Copenhague to Oslo on february 13th (with a change at Goteborg).
On interrail website it is impossible to book seats, but I found a possibility to book on sj.se
However there are additional fees while it's not mentioned on interrail portail (see picture above where it's mentionned "included") :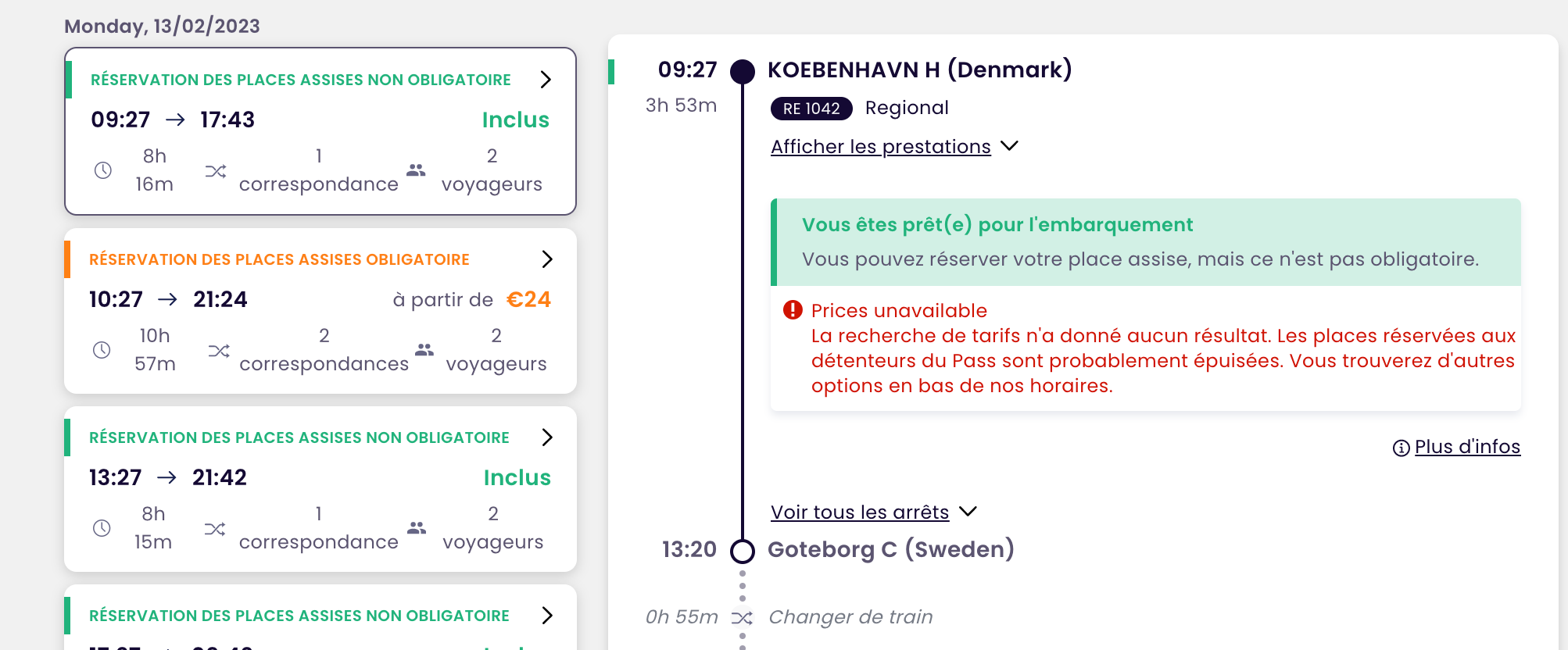 Do you have recommandations for this kind of trips ?
Is it better not to book anything or should I pay the extra 1064 SEK (see picture above, I have made a simulation with interrail pass information on sj.se) ?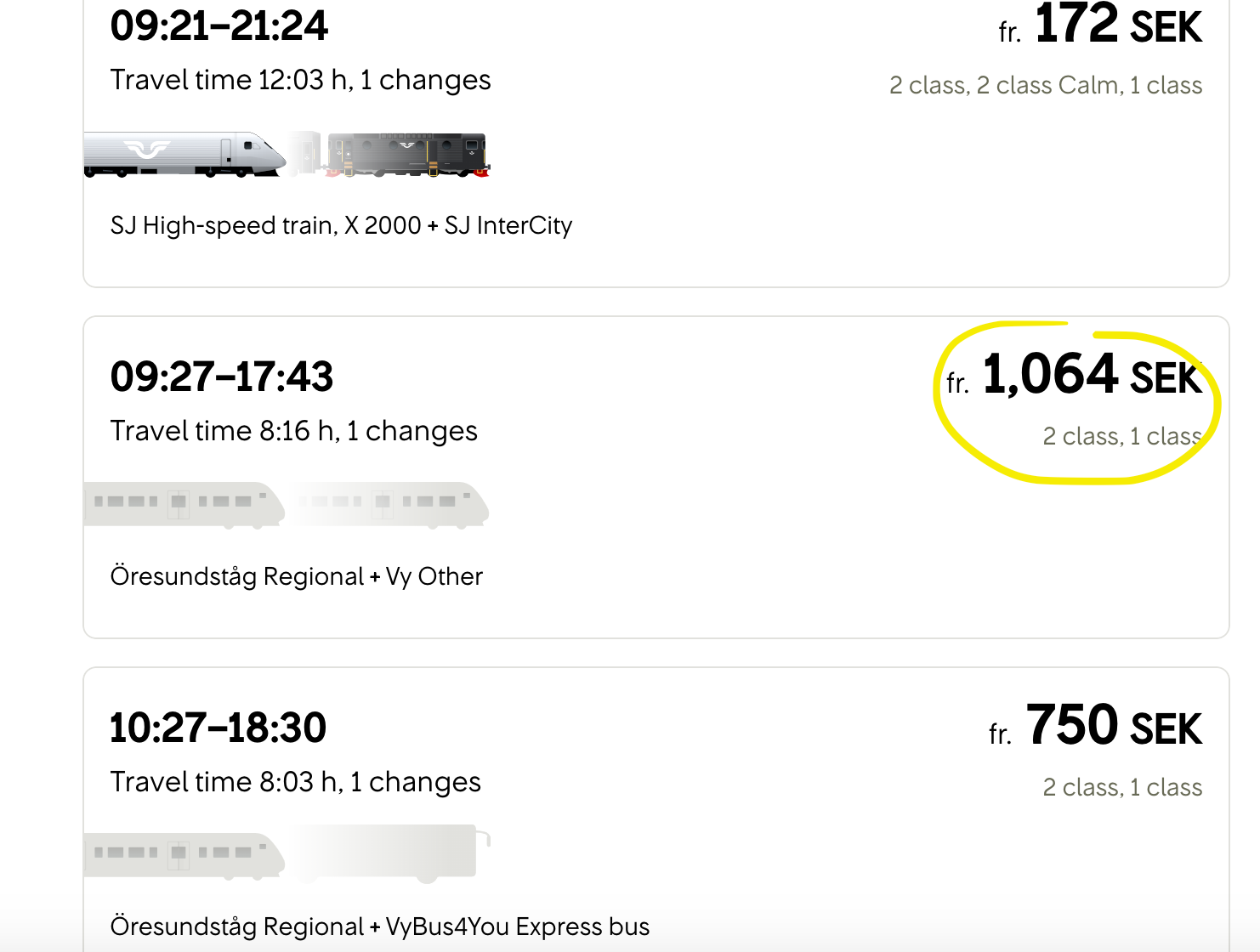 Is there any other way to book seats on those 2 trains without paying extra fees ?
Thank you for your help :)