How long does it take for Eurail Customer service to provide Pass Cover Number for mobile pass?
First time novice holidaying in France.  Bought 2 Eurail Mobile Pass hoping to use for the Paris - Avignon trip planned in late May.  I'm having problem reserving seats using the Eurail App or the Interrail.eu web site, or the RailEurope web site.
There is just no price listed to proceed with the seat reservation.  See screen shot below from Eurail. 
In reading various posts in the forum, it appears having a Pass Cover Number may help to allow to reserve seats.  I emailed Eurail Customer Service some 2.5 days ago, also sent a request through this forum, for 2x PassCoverNumber for our 2x Mobile Pass, but so far, haven't received any info from Eurail, apart from the (not helpful) generic acknowledgement email that "we've got your email"…
If there is Eurail customer service rep on this forum who could provide me Pass Cover Number, that'd be good. thanks.
I've already spent hours and hours reading blogs, posts, Eurail, Interrail sites to try reserving and booking.  Didn't realise the hassle in using Eurail pass.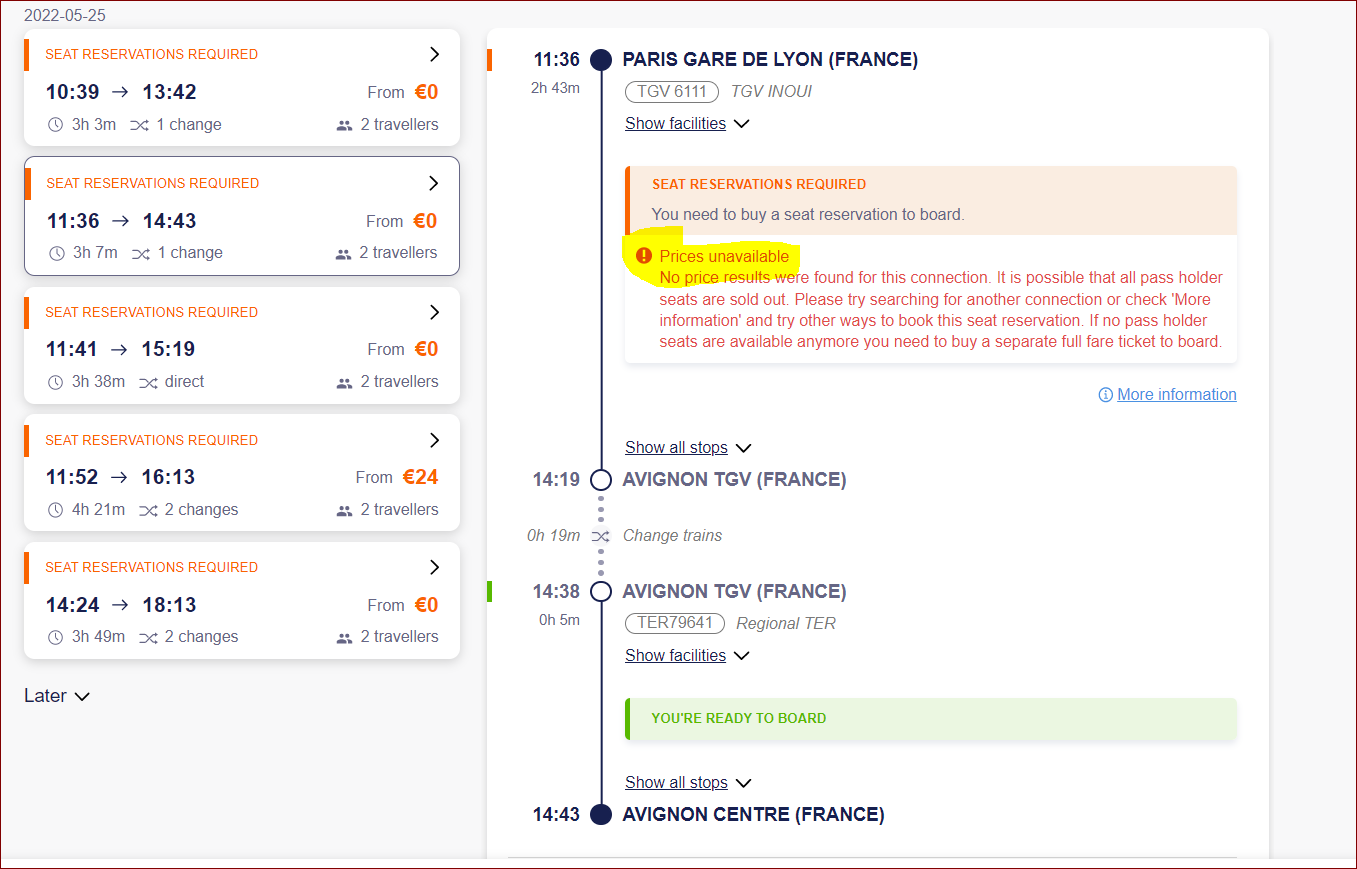 Best answer by Sebastian Emil Sørensen 29 April 2022, 08:39
View original