Hi everyone,
I'm new to Eurail and haven't used the app before either.
We are two very confused travelers and I'd love any help and input! Please disregard my naivety with some of this.
My questions are:
We bought two 1st class 10 day passes. We have both downloaded the Railplanner app. 
I have created a Journey called Europe 2023 within which I am going to add the trips to and then duplicate it over to my partners pass on his Railplanner app.
My questions are: 
When searching in Railplanner app this seems to be searching for 1 traveler only but we want to reserve seats for two. When I click to reserve seats it directs me to the Eural website where I can input for 2x travelers. Is this correct? Should I be adding the trip to Railplanner which only seems to be myself, and then reserving the seats for 2x travellers?
When reserving seats, as we have the 1st class tickets, is there no option to choose seats? So, we have a spot reserved but cannot choose where we are sitting?
If I go ahead and purchase the seat reservations from the Eurail website (prompted by the Railplanner app) will this automatically reflect within the app?
I have included some screenshots of what I have done in the Railplanner app and on Eurail website (to purchase reservations) so far:
Railplanner app: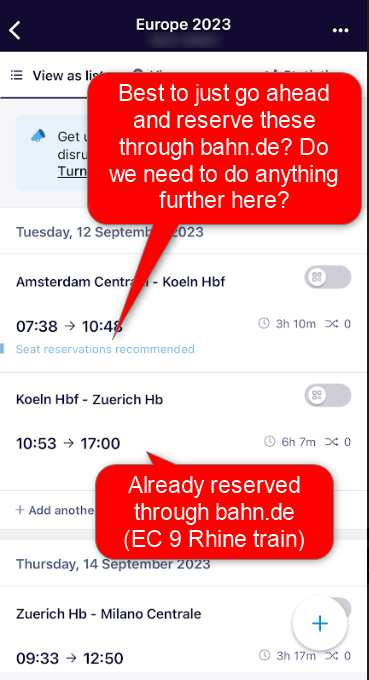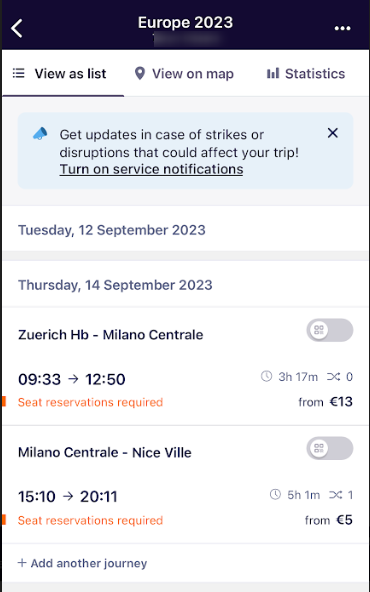 Eurail website cart for Zurich → Nice leg: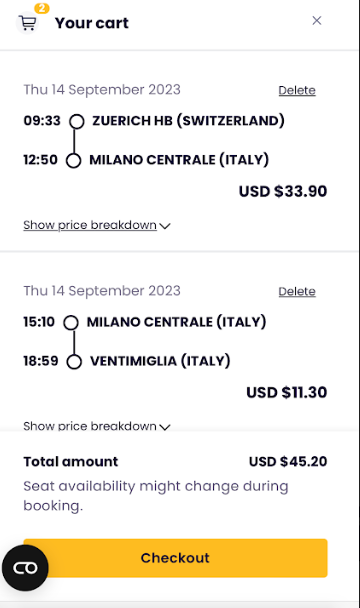 I'd appreciate any guidance on if what I'm doing so far is right… I still have return trains to book :)
My understanding is that when we're about to travel on the day to load up the tickets on the app which will generate a QR code which we scan is this right?
Thanks in advance!