Greetings!

I am having a difficulty in making a reservation from Florence to Nice via OBB site. OBB site says "There are no services available for this section of the journey. You will need another ticket for the section of the journey", however, it also then list a train, implying that we have to get reservation or a seat by some other means

Q1) Am I not able to book this journey through OBB? 
Q2) Moreover, After I arrive in Milan or Rome, am I able to physically go to a train station and make this booking?

Below are screenshots showing the exact problem. (2 Adults, 2 Youth)
 
On Eurail website, I see the below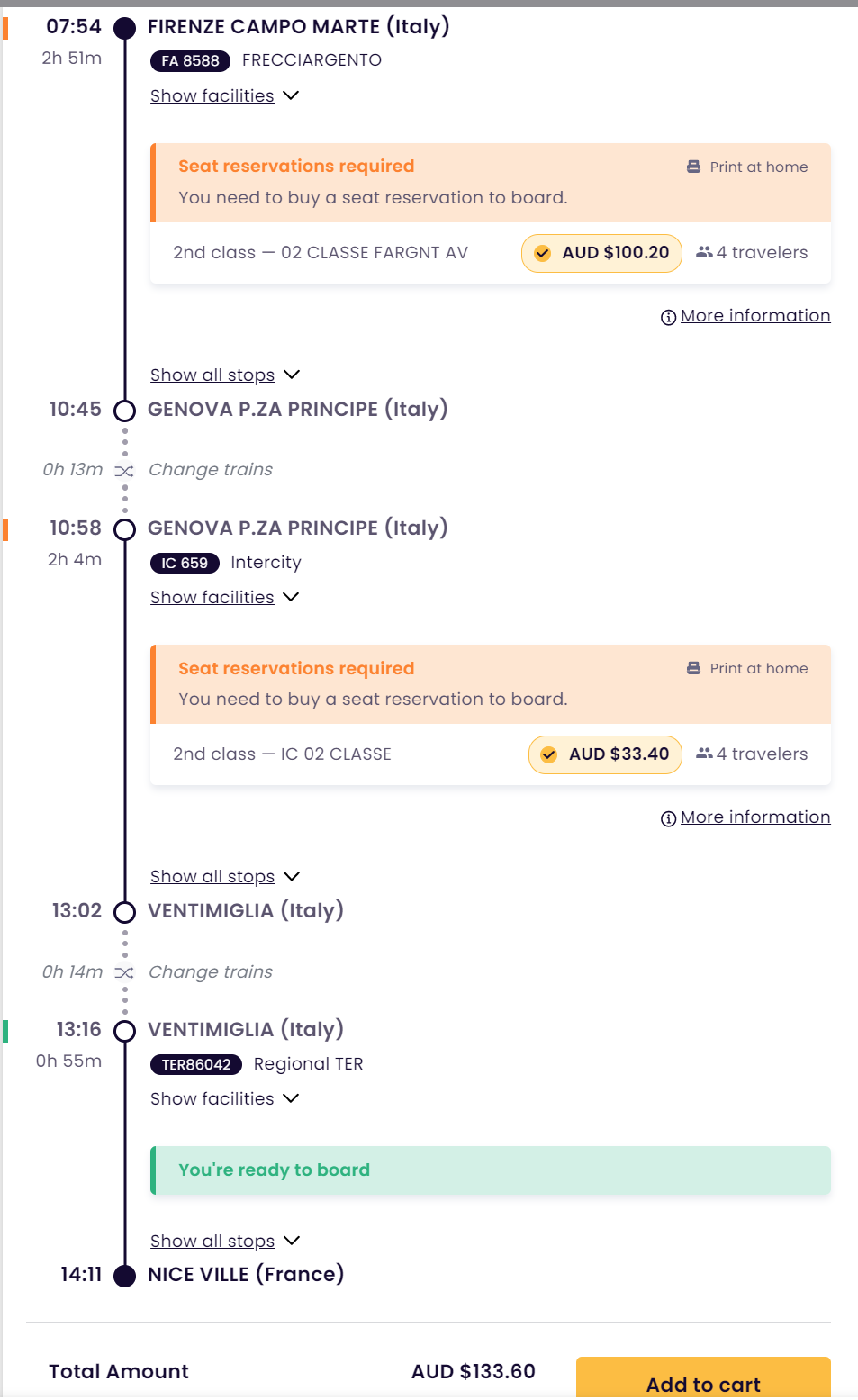 On OBB site, I see the below.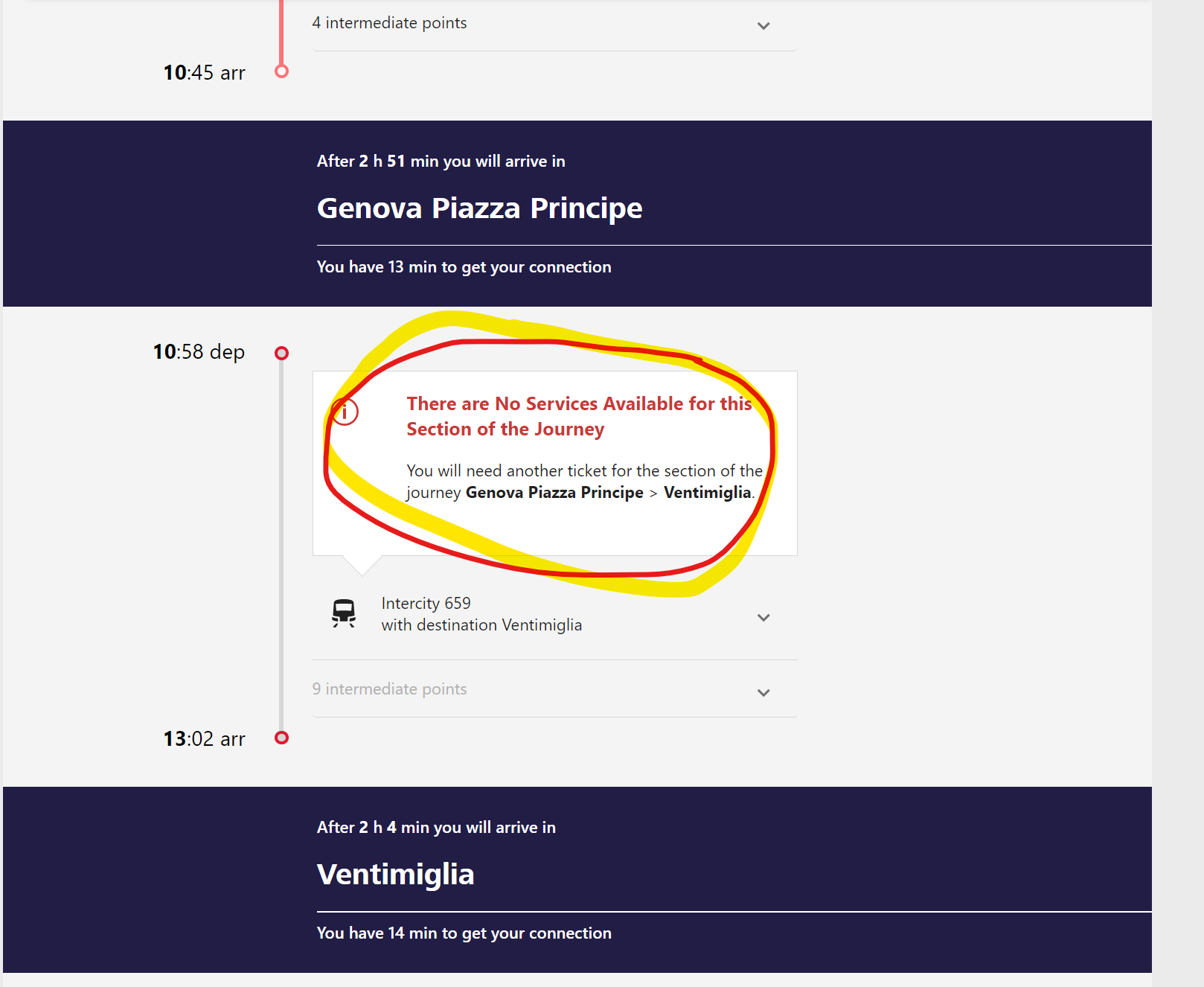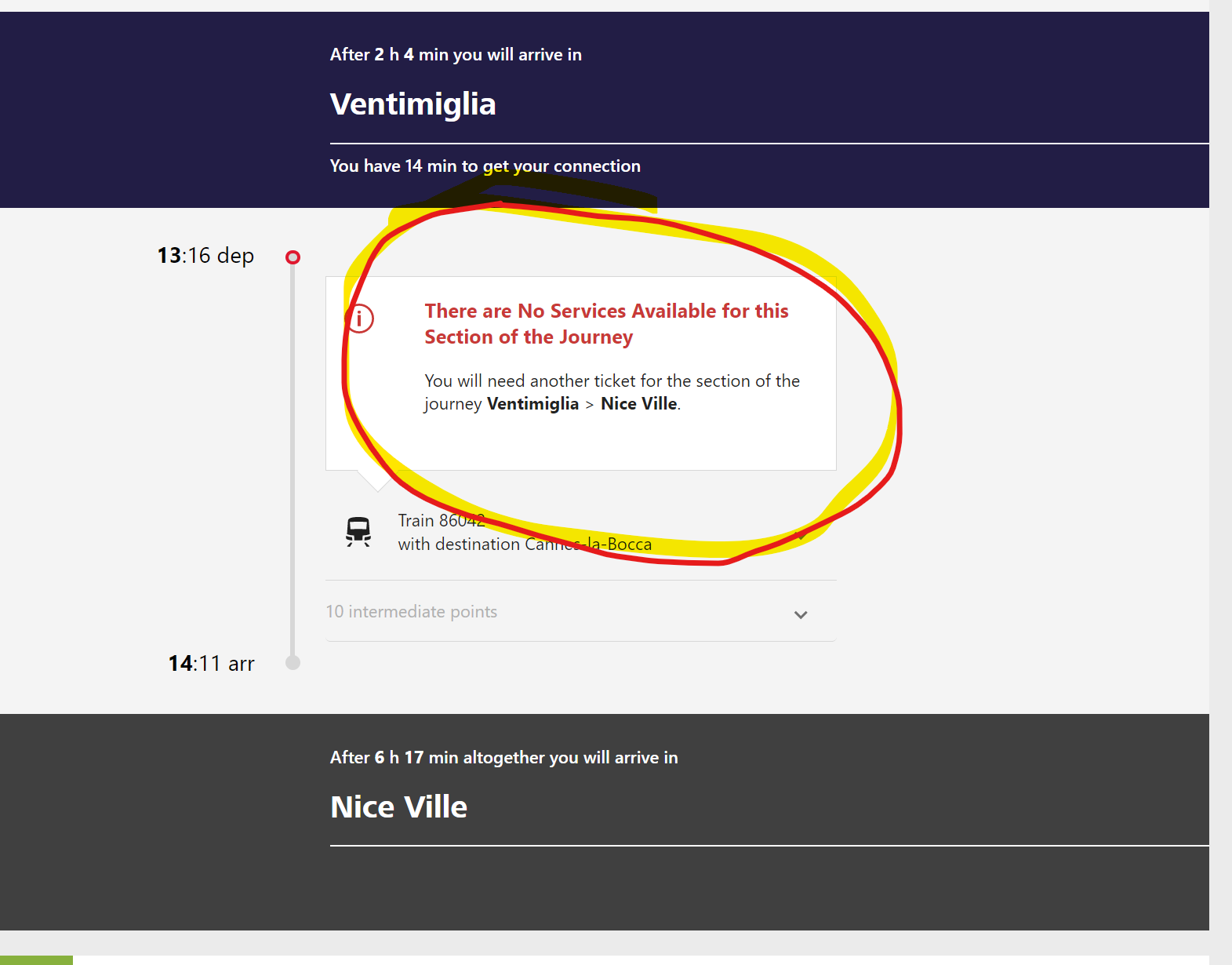 Thank you