Hello,
I found that the seat reservation on TGV from Nice to Marseille is cheaper for a 1st class reservation than for a 2nd class reservation for Eurail 2nd class pass holders. Is this correct?
Screenshot 1 - price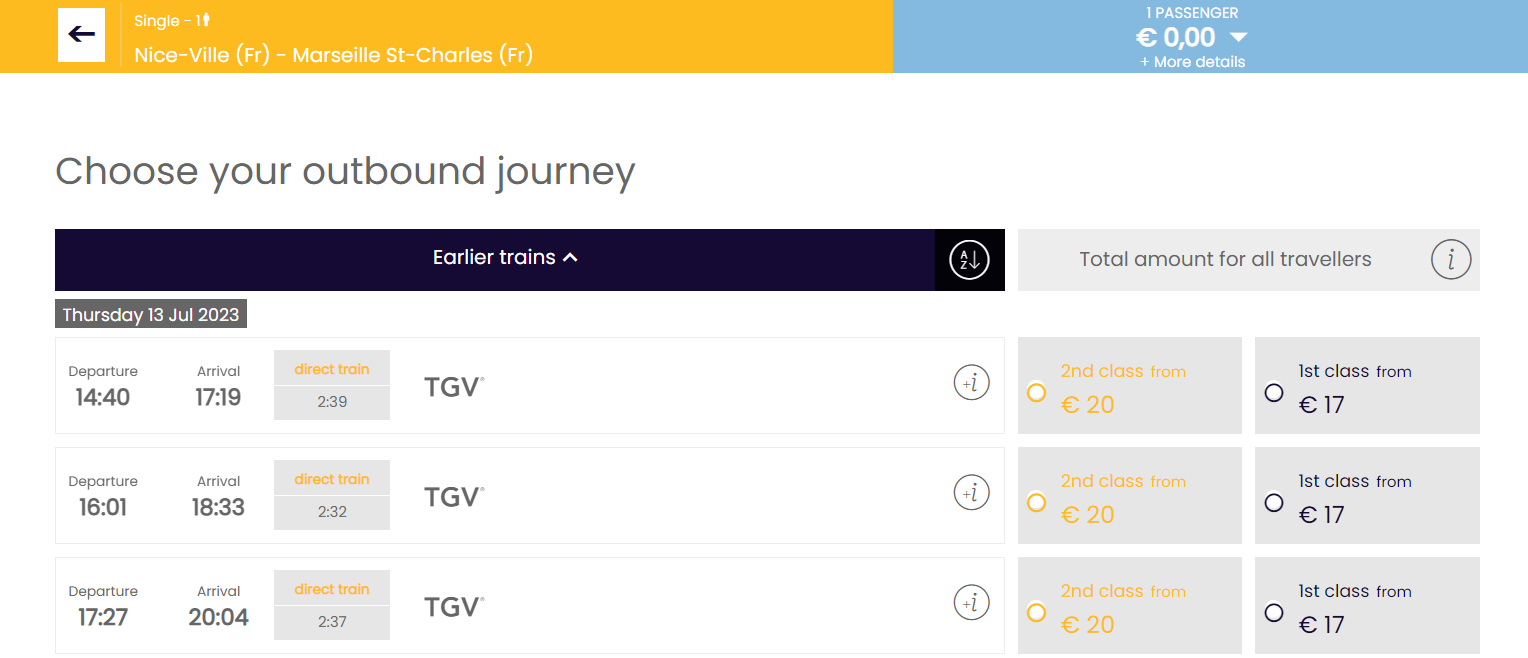 Screenshot 2 - Conditions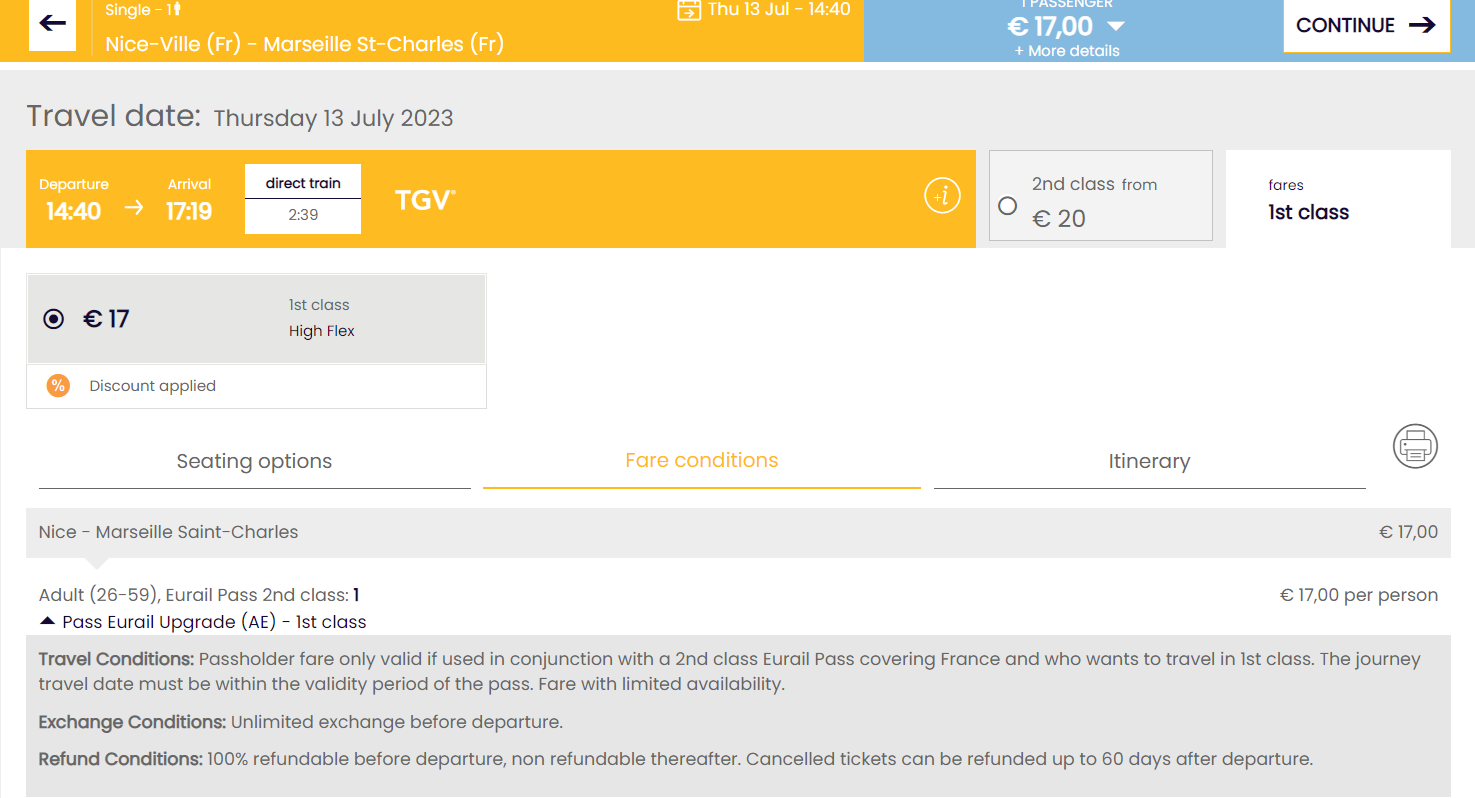 On the screenshot 2, it says "Pass Eurail Upgrade (AE) - 1st class".. and goes onto say, "...valid if used in conjunction with a 2nd class Eurail pass…."

Am I reading this correct? Is this a valid ticket? It confuses me because the first class ticket is cheaper than the 2nd class ticket.