Hello.
I have something to ask.
I am planning a trip through '4 days within 1 month pass'.
When I go from point A to point B by train, if I stop at several points, I wonder if we can calculate it once.
I will send my captured rail planner screen for accurate judgment.
Do you judge the journey from Prague to Wien as "1 day"?
Oh, and I'm wondering if I use train leaving late at night and arriving the next morning, also we judge that it's "1 day", right?
Thanks for your kind replies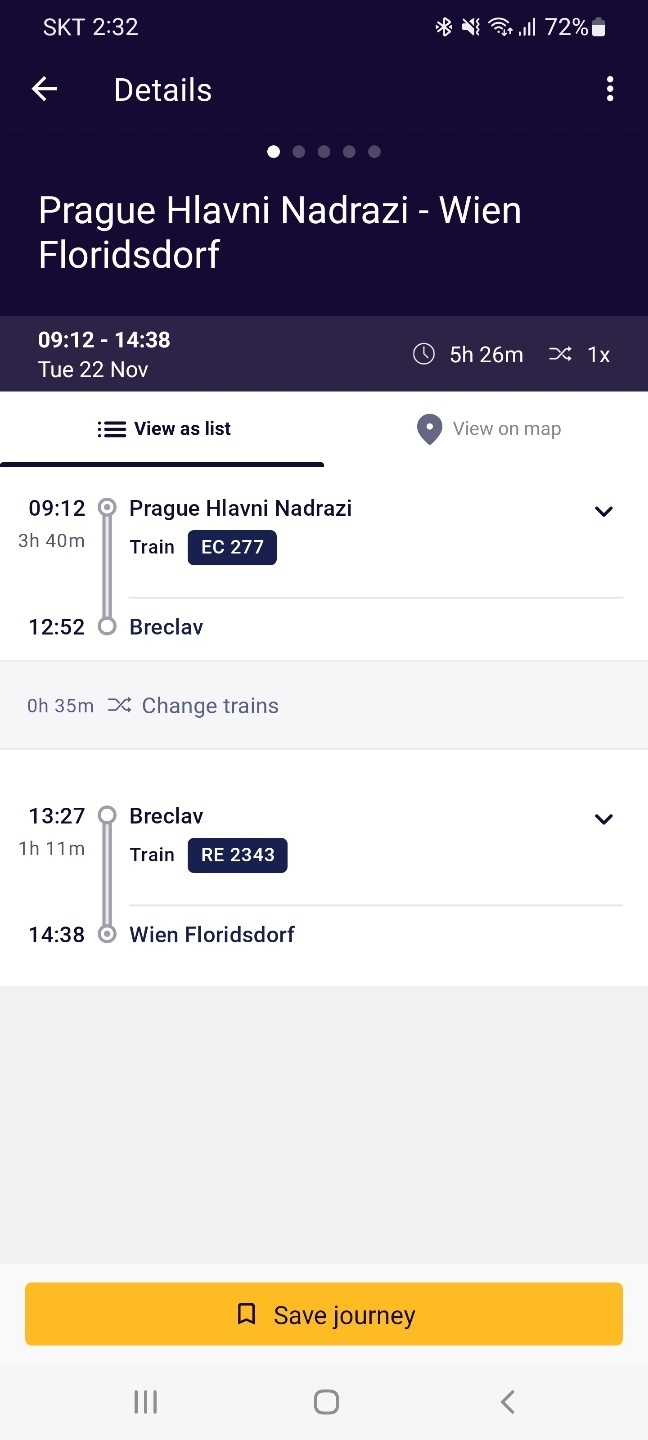 .