For many Railpassusers the Glacier and Berninaexpress are a must do when traveling arround Switzerland. Many use the fully air-conditioned "panorama trains", some of which have very high reservation fees. The advantage of these trains is that they run directly and with a dinning service (pre booking recommened).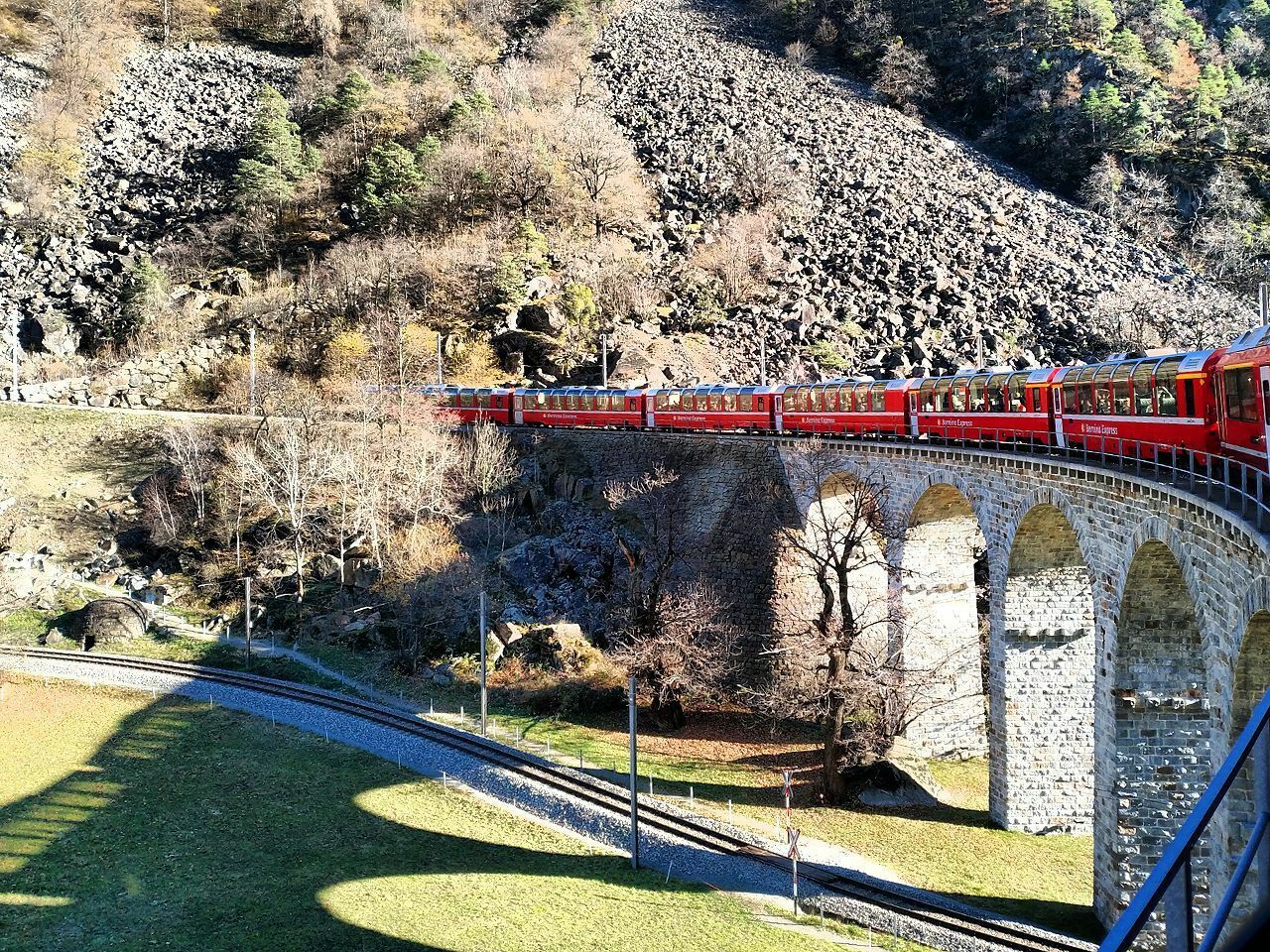 But @runner.on.rails (he provided the pictures for this post)  and I prefer the normaltrains on these routes as you can open on many of them the windows (Better pictures as in the "Panoramic Trains" as these have no openable windows). Another advantage these trains goes every hour this means i can stop on the route when i just wanna enjoy the view. A good stop on the Route of the Glacier Express is Andermatt or the Oberalpass
for the Bernina Route i would suggest a stop in "Ospizio Bernina" or "Alp Grüm". Don´t worry to miss a connecting train. In Switzerland  trains are mosttimes ontime and wait even few minutes for eatch other in case of small delays.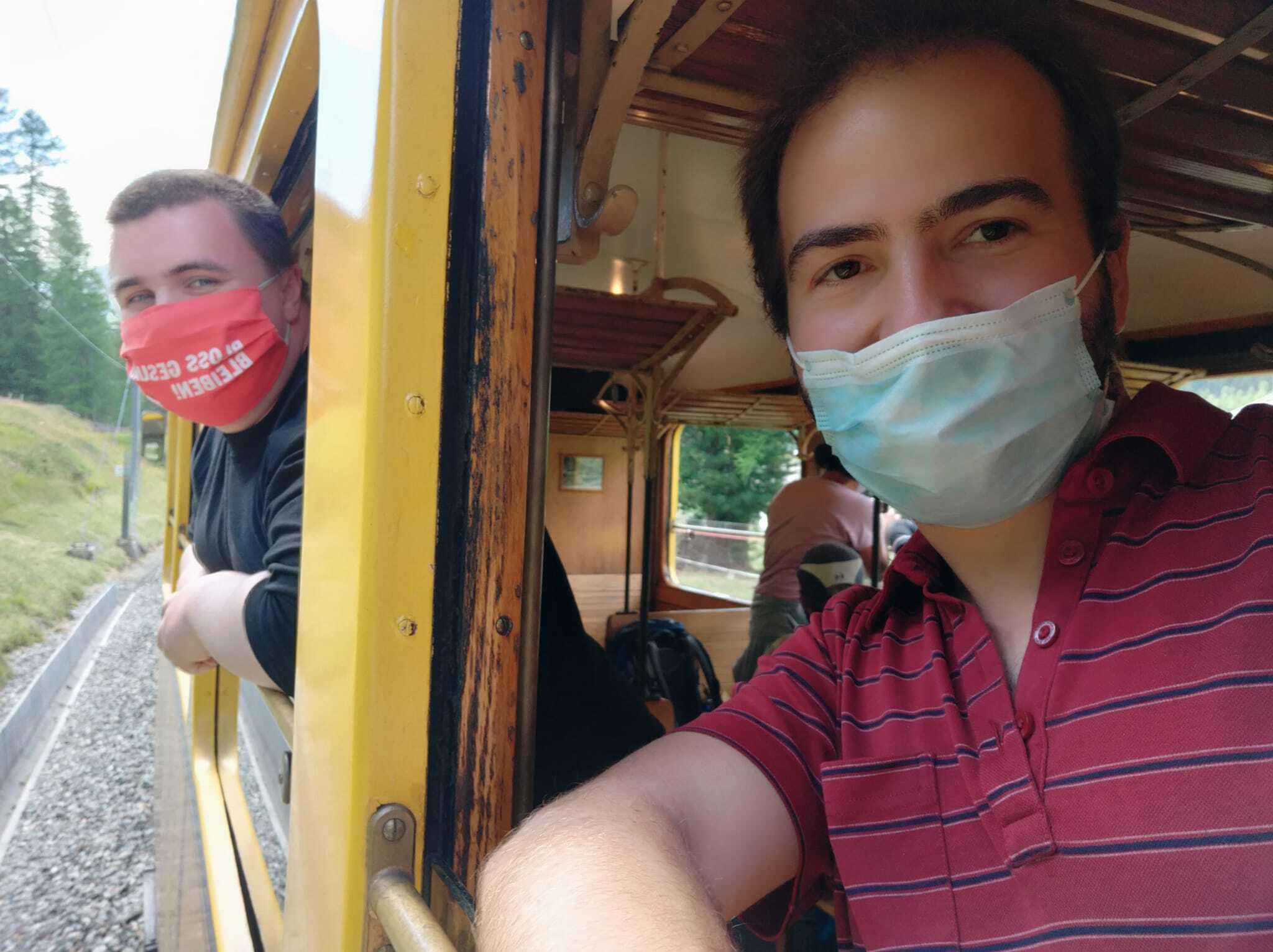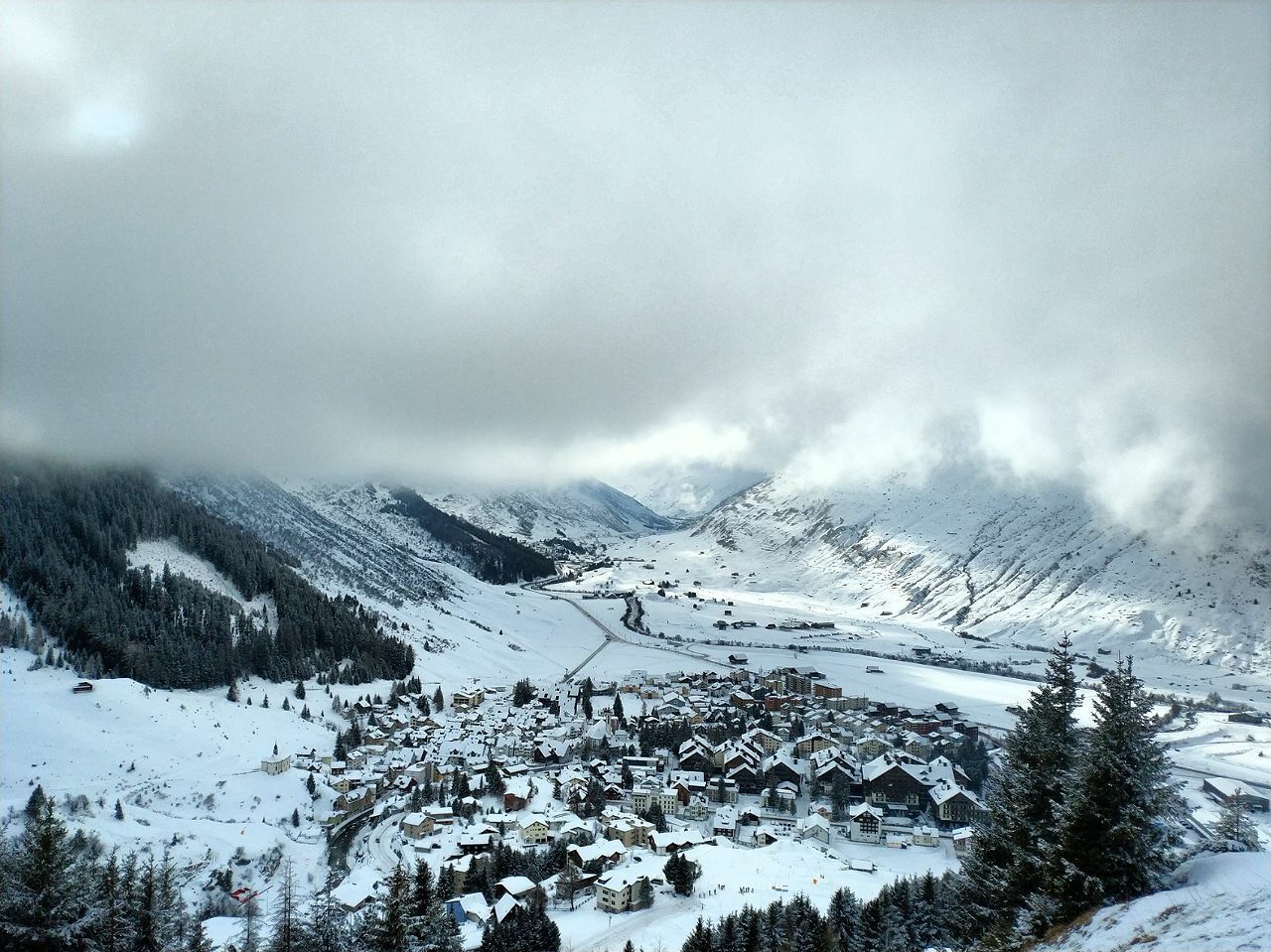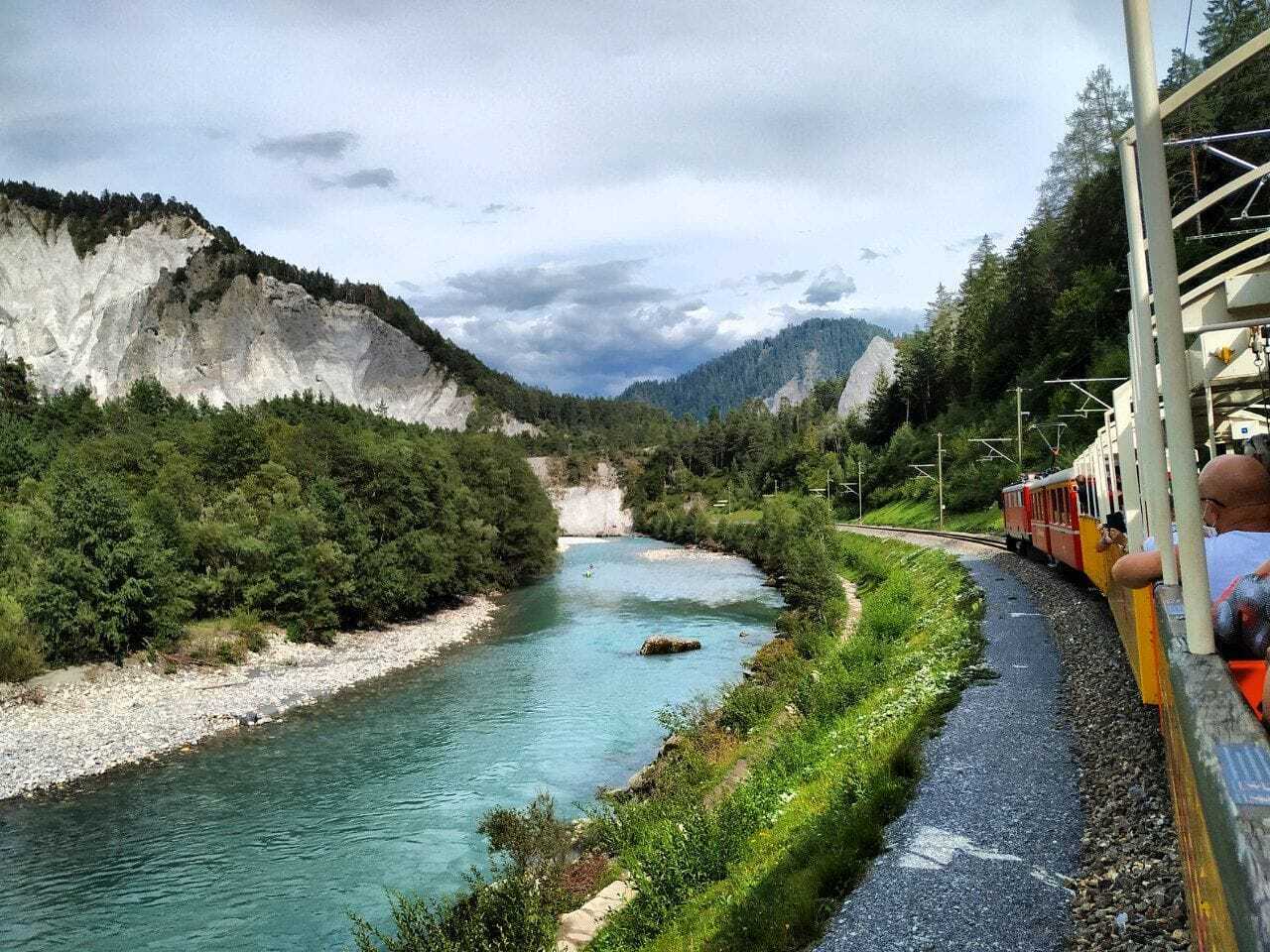 Bernina Route with Standardtrains Tirano - Pontresina - Samedan - Chur
Glacier Route with Standardtrains St.Moritz - Rheichenau/Thamis or Chur - Disentis/Muster - Andermatt - Brig or Visp - Zermatt

In summer the Rhaetian Railway use on some Routes Cabrio Cars without any roof or window
the perfect car to get nice pictures. As these cars are very popular and can´t be reserved i recommend to get on them already on the starting station of the train
Here the timetables and routes of the open panoramic cars..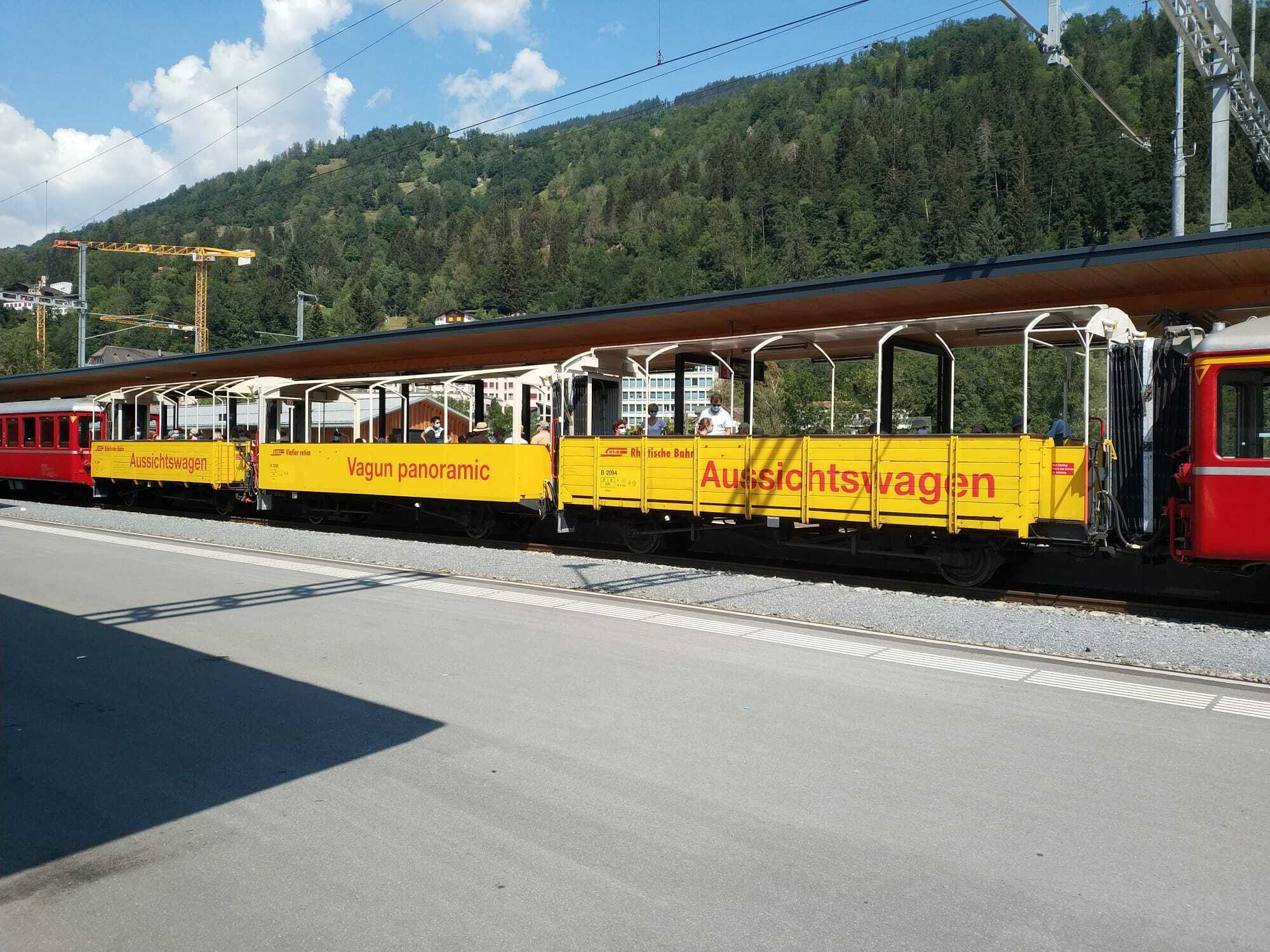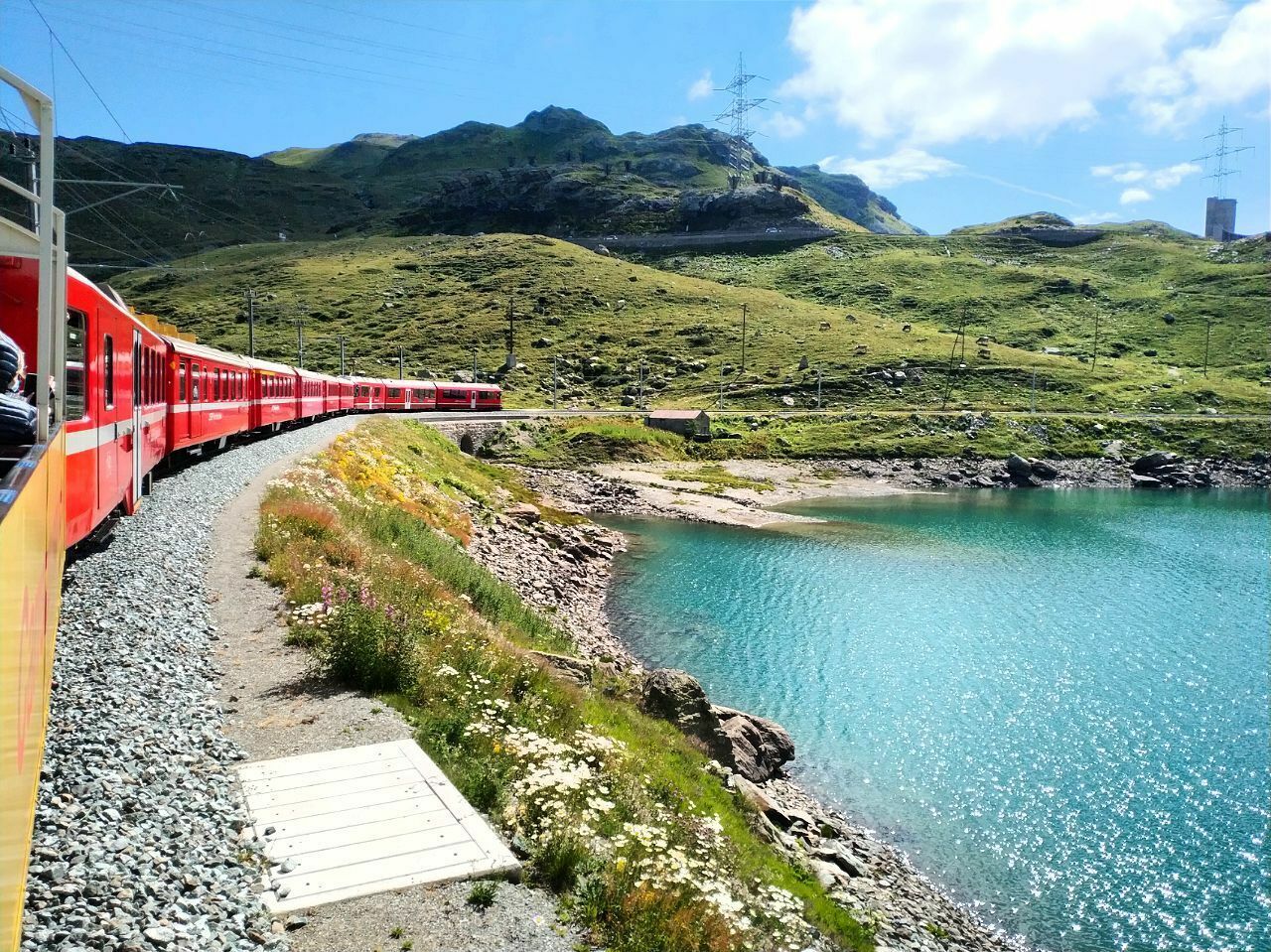 Ontop of this nice coaches they even offer historical rides without any extra cost´s than your Railpass on some Routes in Season

for example with the historical electric engine the "The Rhaetian Crocodile" between Davos and Filisur.
or the Bernina Vintage Train between Poschiavo and St.Moritz.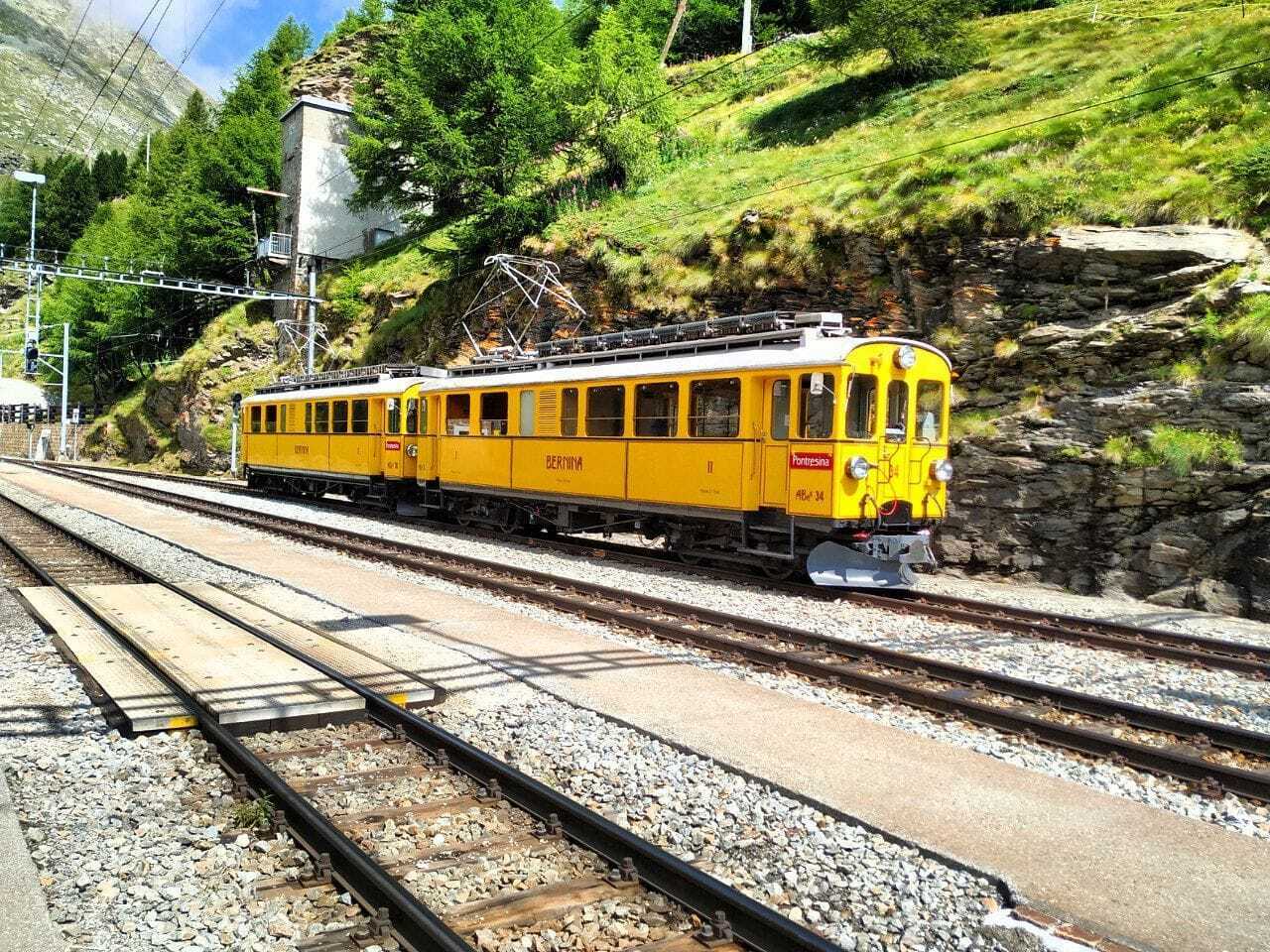 Thats how we (@runner.on.rails and I)  enjoy the Routes of the Bernina & Glacier Express and we hope to see some of you in the future on your and our trips on these or any other Routes. I break often the journey in Chur as hotels / hostels are here cheaper as in St.Moritz