Hi!
I am going to travel from Ljubljana - Split on the night train 16.8.2022 with my interrailing pass.
But when i try to book my seat reservation / Sleeping bunk it only says "Prices unavailable", i've noticed that it says that through all summer and even after 16.8.2022, i thought that they haven't opened the booking process yet but when i went to ÖBB to book a seat reservation it said the same, although i could book a ticket + sleeping bunks for 160€, but that kinda remvoes the purpose of the interrailing pass.
Anyone that knows something about this / alternative routes?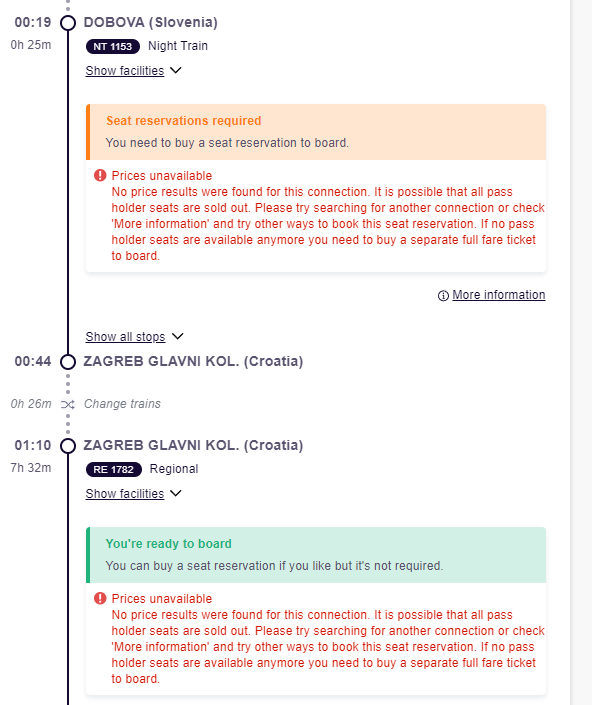 Thank you! :)