Dear Eurail Community,

I would like to ask, I have booked an OBB Nightjet reservation from Amsterdam to Innsbruck.

As you can see the route is as below.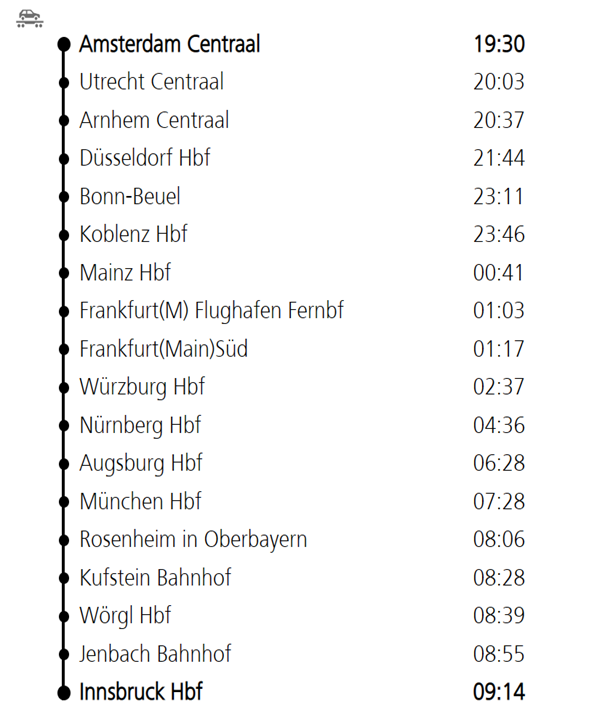 The thing is, I am planning to hop on the nightjet train at Dusseldorf Hbf and not from Amsterdam Centraal.

Is this okay? Will i be considered no show? Will my sleepers still exclusively booked for me or not?
Thank you very much.
Regards,
Teguh Perdana Putra
Best answer by teguhperdanap 31 January 2023, 18:03
View original