Hello everyone,
I am trying to reserve a seat on the train leaving HANNOVER HBF on the 18th of April at 14:40 for AMSTERDAM CENTRAAL at 19:00. Whenever I try to reserve seats I get an error stating "Please try to find an alternate connection. The unavailable leg will be removed from your cart."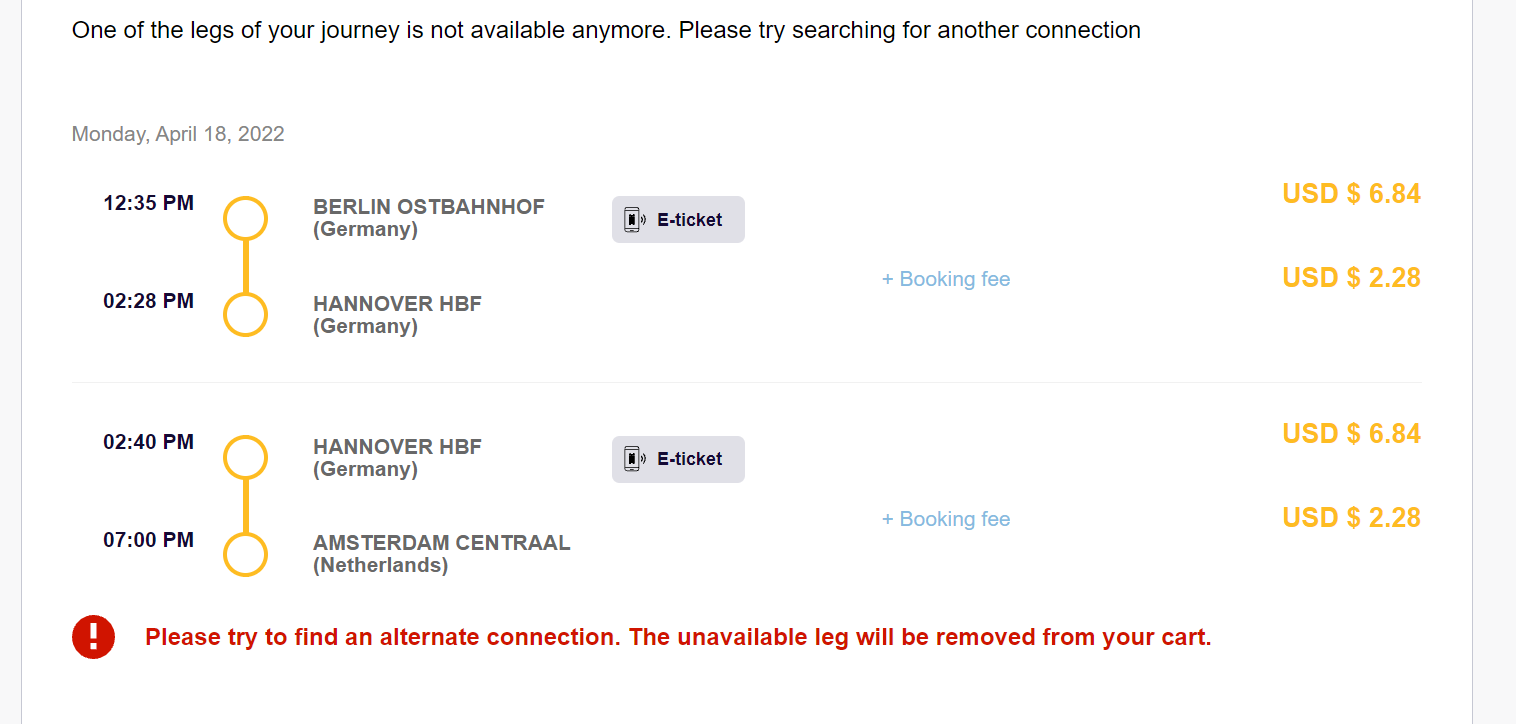 But the thing is, when I look on the DB website, there is availability on that train and I can even book seat reservations.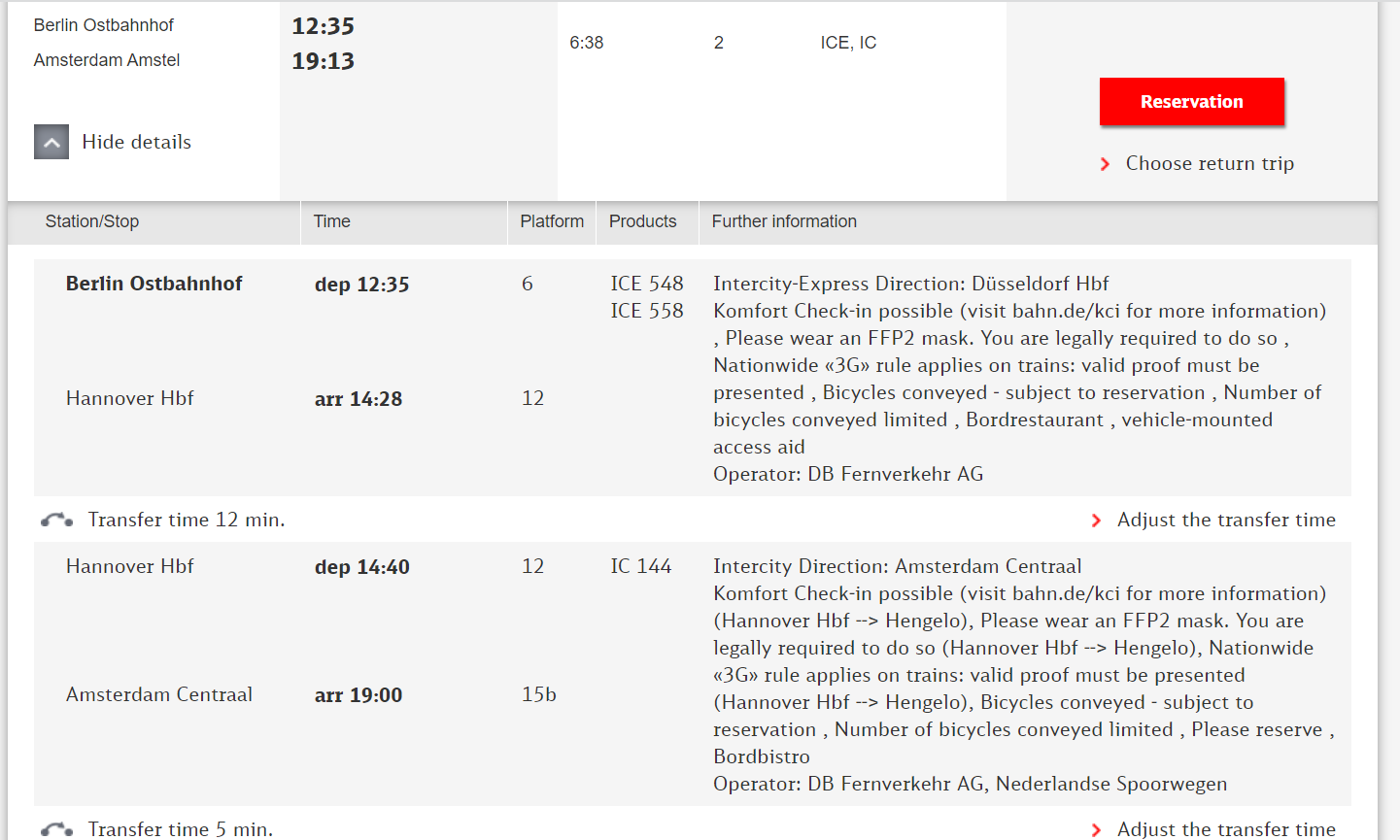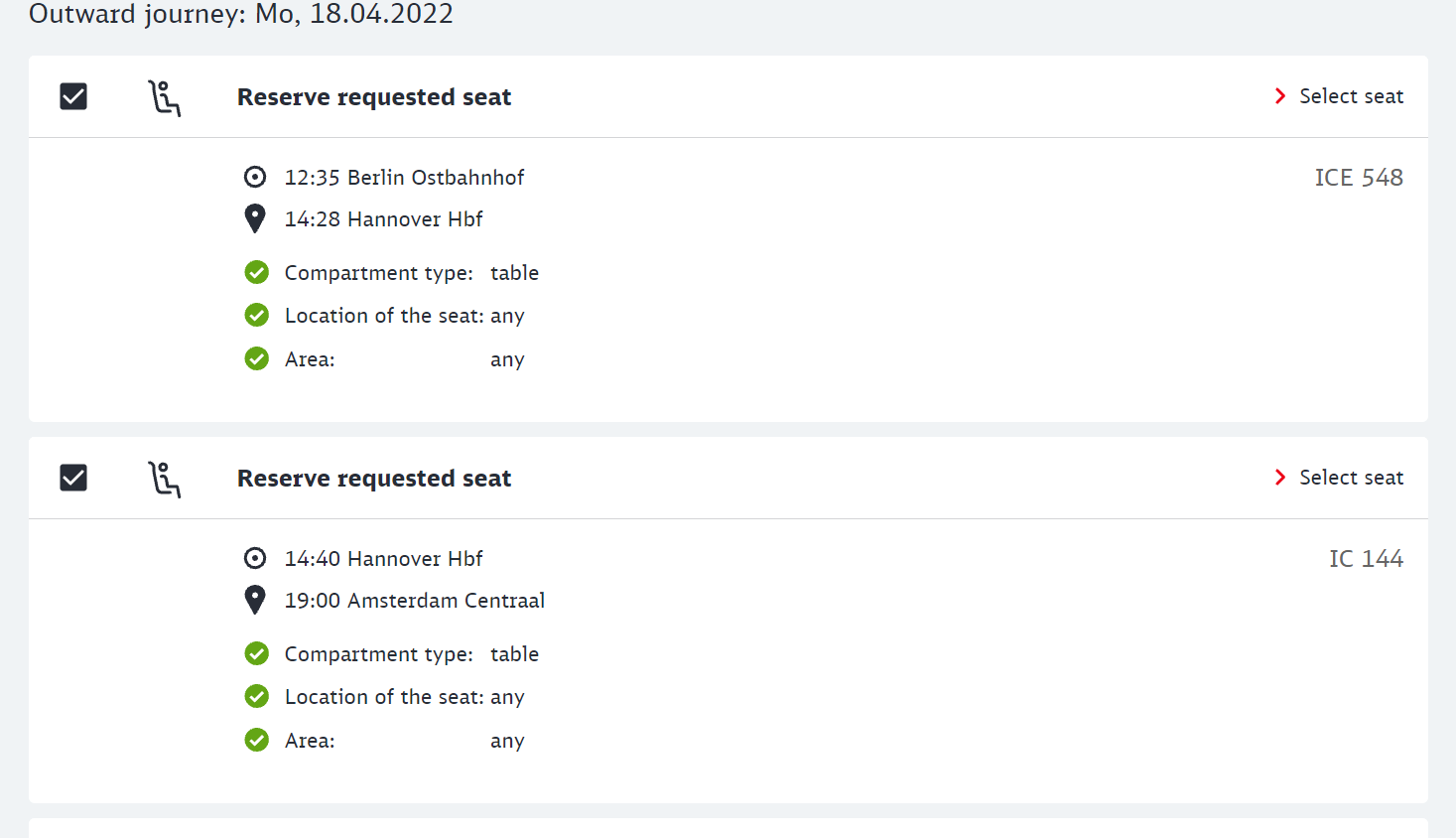 I have also tried to mobile eurail website on my phone, but I can't even add the seats to my cart on there. I'm not sure what's going on, because I was able to reserve seats on a train from Amsterdam to Paris with no issues.
Someone please help, I would like to hold the seat reservation in my EUrail account for simplicity when traveling.