Hello everybody! 
Taking the Eurostar back to London this weekend and have a small query on how to get to London Bridge from St Pancras.... if possible using only the Eurail Global Pass.
The Eurail App doesn't show any direct routes but on digging I found this route below: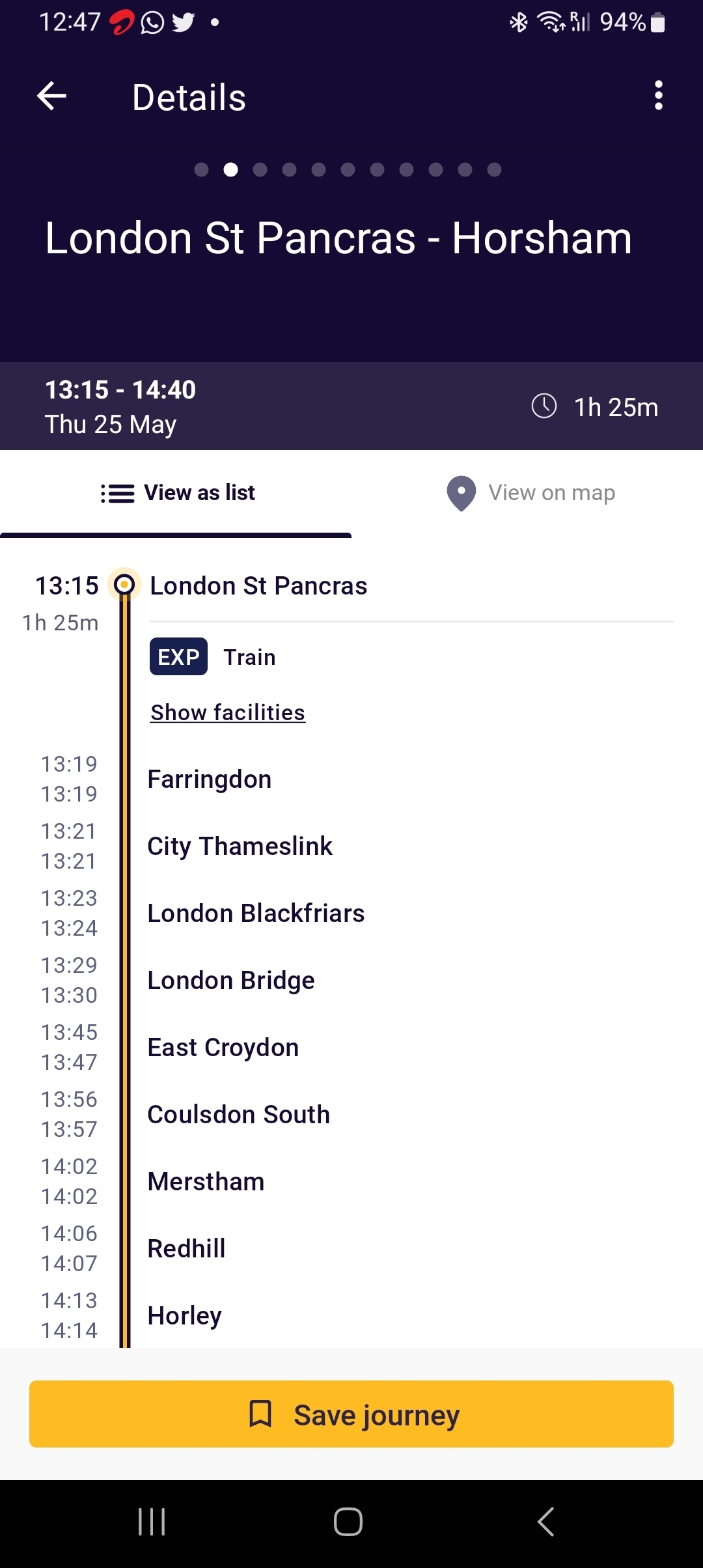 However, since the reliability of the app has come under the clouds during my stay in Spain, thought I would ask here for greater clarity…
By the way, my ultimate destination is High Brooms (via London Bridge):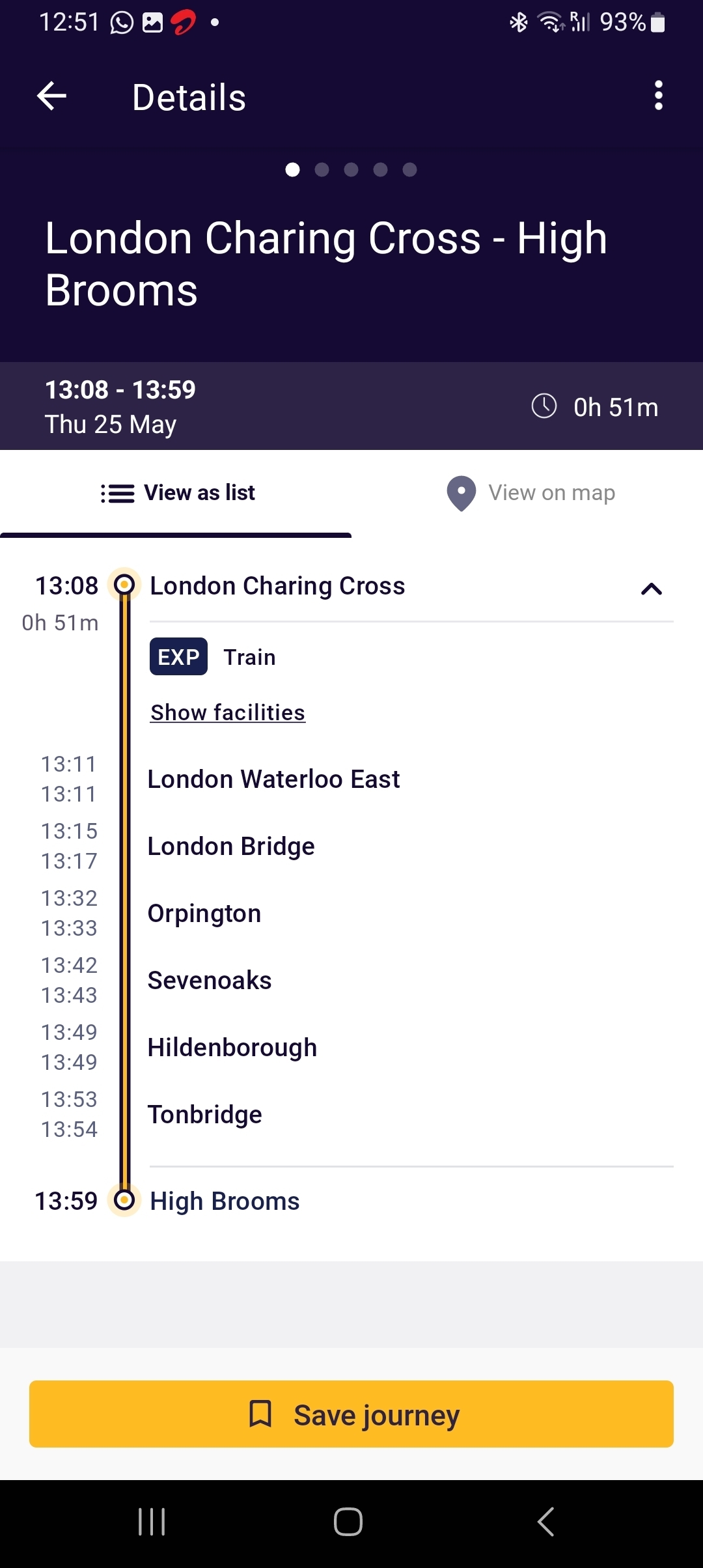 Also, if there's another direct way to get to High Brooms from St Pancras International, please do let me know. Many thanks in advance for taking the time to respond.  Regards.