I'm trying to get from Schwarzach- St Veit to Ljubljana. The app shows a direct train (EC113). But when I look on the OBB planner for instance I can't find this direct train.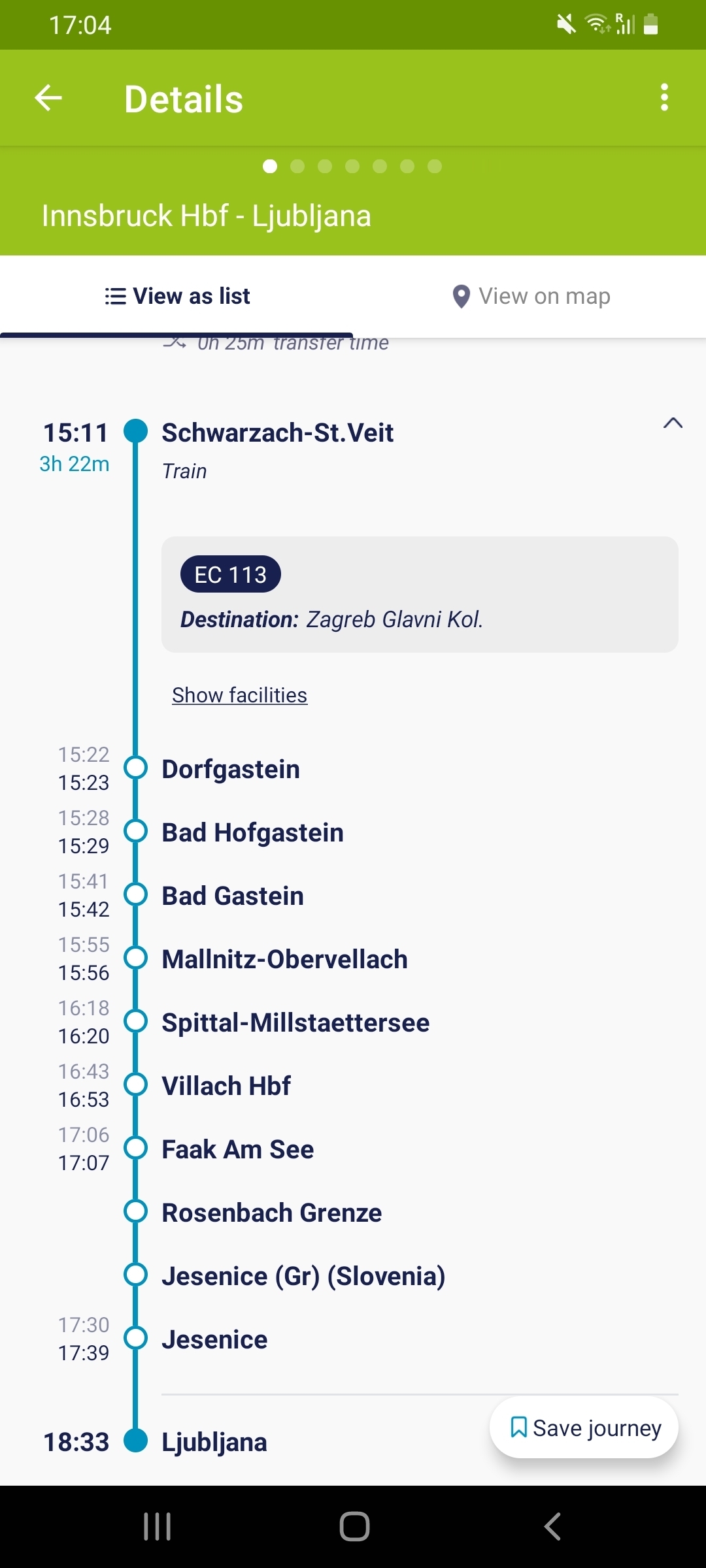 Best answer by rvdborgt 26 July 2021, 18:25
Did you check both planners for the same travel date? In any case, there are currently engineering works and this train will run again starting from 31 July. The ÖBB planner does show the train from that day.

View original