Hello, I wanted to know, how through the website of the German train company, the route will be linked to my pass (just with a reservation of seats)?
It won't. Reservations are completely separate, regardless of where and how you make them. This also means that you always have to add a journey to My Trip and then (shortly before boarding) to My Pass.
Thanks again, I got it! 
Hello, Its a question related to the precious post of seewulf :
thanks a lot for this precious post. Can I get a few more details about how to add a journey to 'my trip' ansd then 'my pass'?
For example, I found a trip From amsterdam to Copenhagen via Deutsche Ban (night train) → see screen scan
BUT
This train doesn't seem to be available anymore (at least seats reservations aren't possible and thus it's impossible for me to choose it!) on the interail website. → seen second screen scan, written in french but it says 'no places available for reservations" in red.
Other solution? adding to my trip another train (without red writings) BUT the interail website says that all informations aren't available to book the train … (grey writings) and  cannot add the trip to my cart… → See last screen scan
How can I do? Should I wait and pray until grey stuff diseapears? Should I book the seats on german website without adding the trip to my interail app?
Thanks a lot for your answer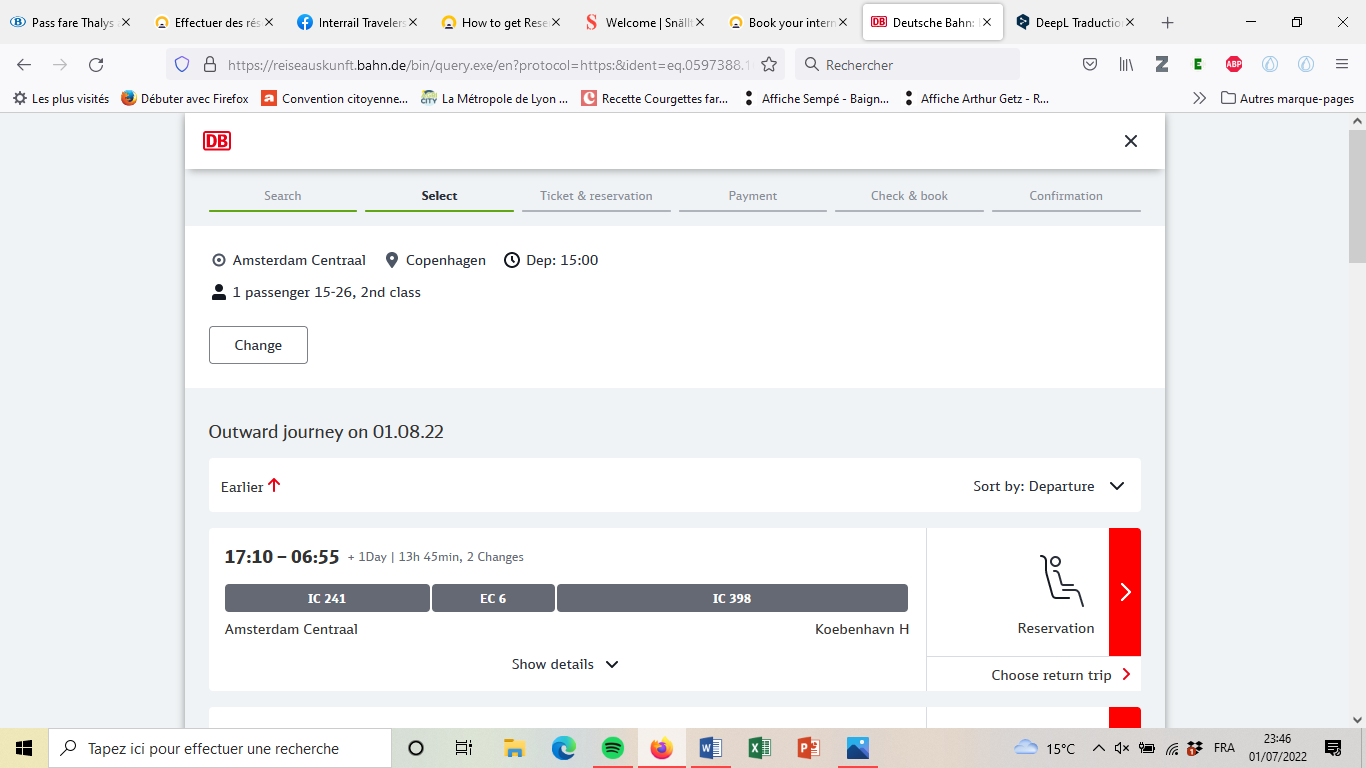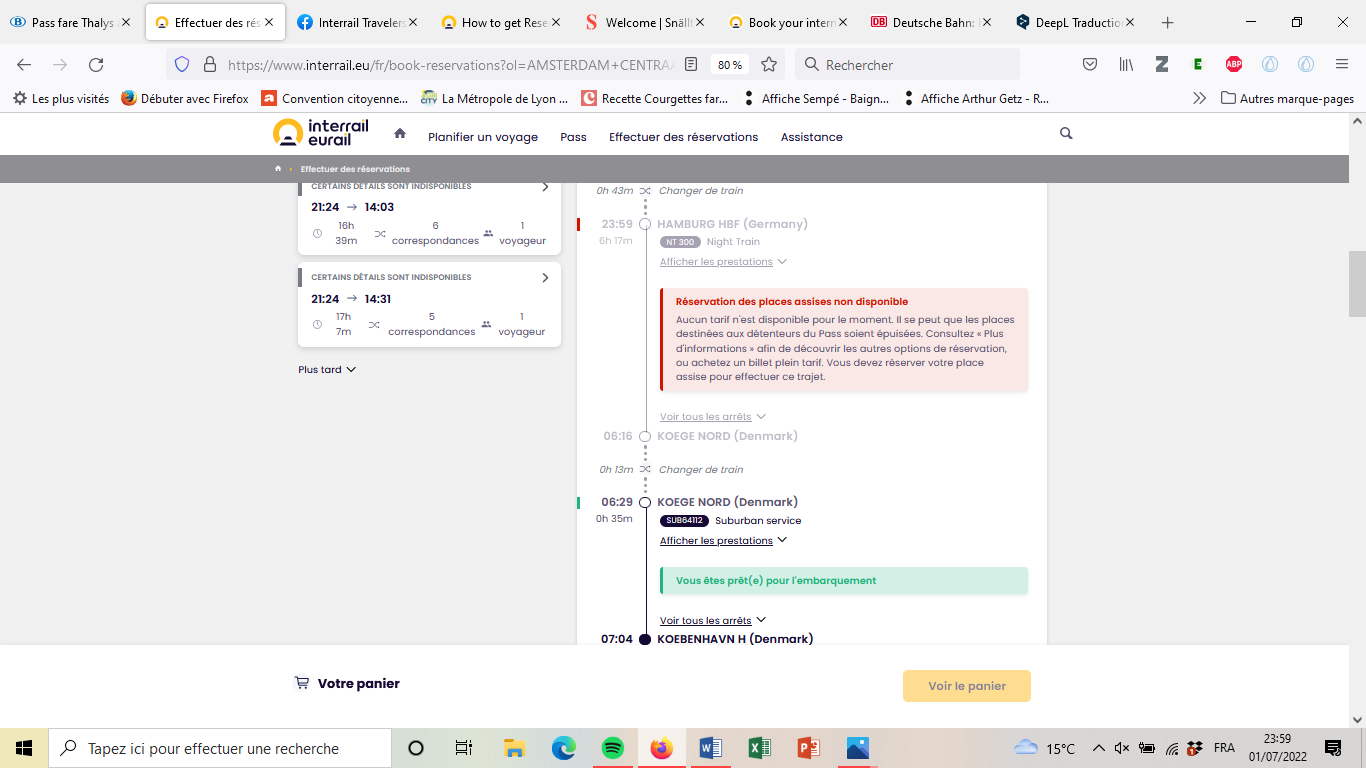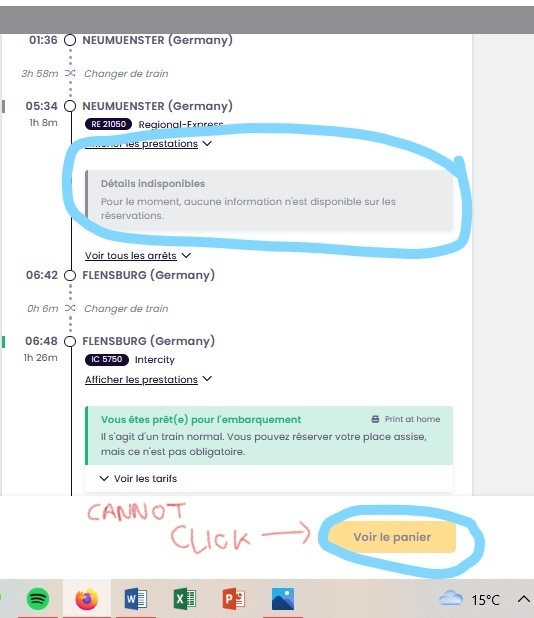 It says : Details unavailable
At this time, no information is available on reservations.