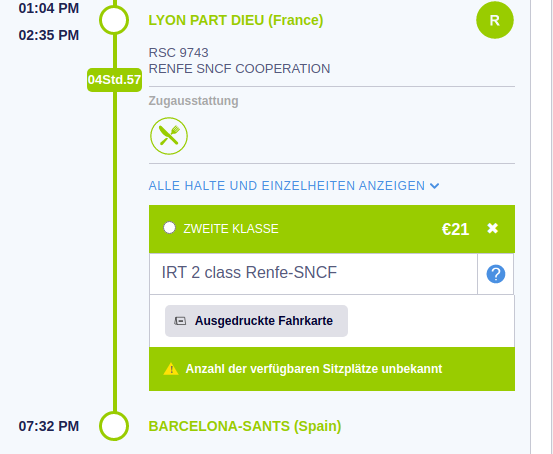 So, I am traveling from Stuttgart to Barcelona on the 31st of January. Here are the trains I use. For the first two, I already made the reservations online. But the last one (Lyon-Barcelona) I can only book as a paper reservation, but It won't arrive until the 31st.
I already went to the traveling agency of Deutsche Bahn, but they told me to book this train online.
What can I do here?
Can I buy a reservation at the train station in Lyon, on the day of departure?
Or how I can get into contact with renfe or sncf for this case?
Thank you in advance :)