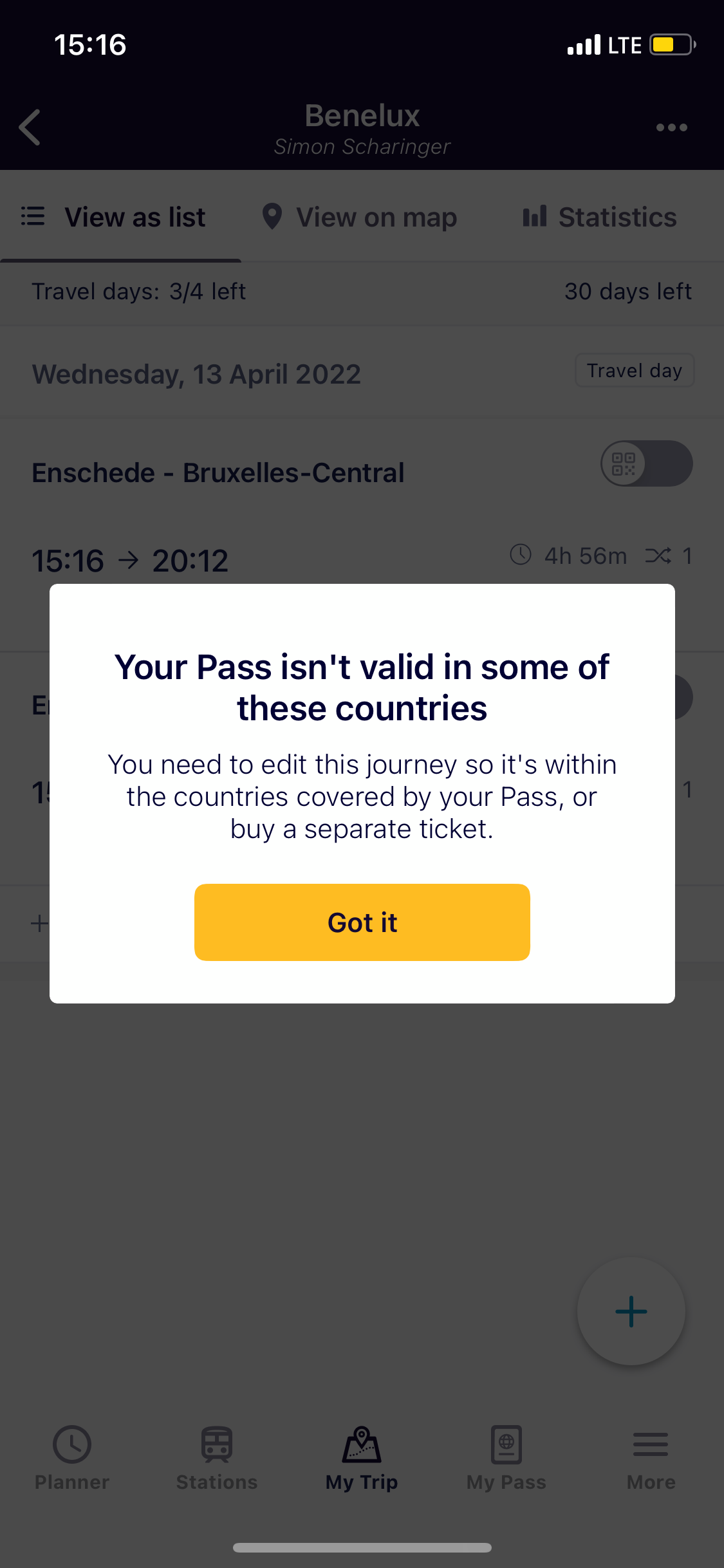 I am experiencing trouble adding my trip to the pass; it states it's not valid in all countries.
I got a Benelux pass, travelling from Enschede (Netherlands) over Amsterdam to Brussels.

always when I want to active the journey of an trip to get the QR Code, it gives me an error message saying: "your pass isn't valid in some of these countries".
I also tested other trains; it doesn't let me add any trips to my pass. FAQ wasn't a help either, as well as the customer service.
Can someone help me here or has similar issues?