Hi everyone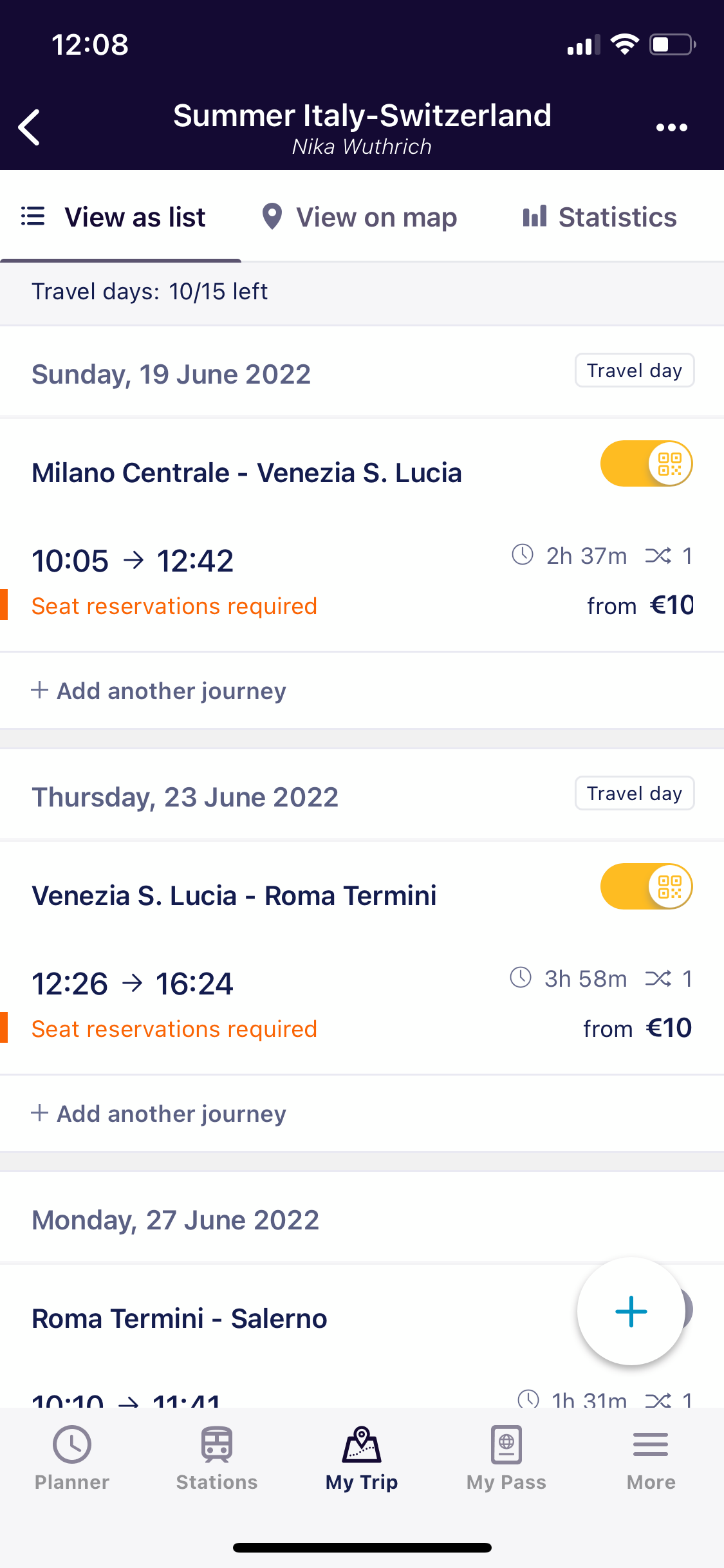 So I've paid for my eurail pass (global pass, mobile) created a trip and assigned travel day and tickets from city to city in Italy. Now it's time to do the seat reservation and I'm having issues.
It won't let me reserve a seat, all I get is this screen: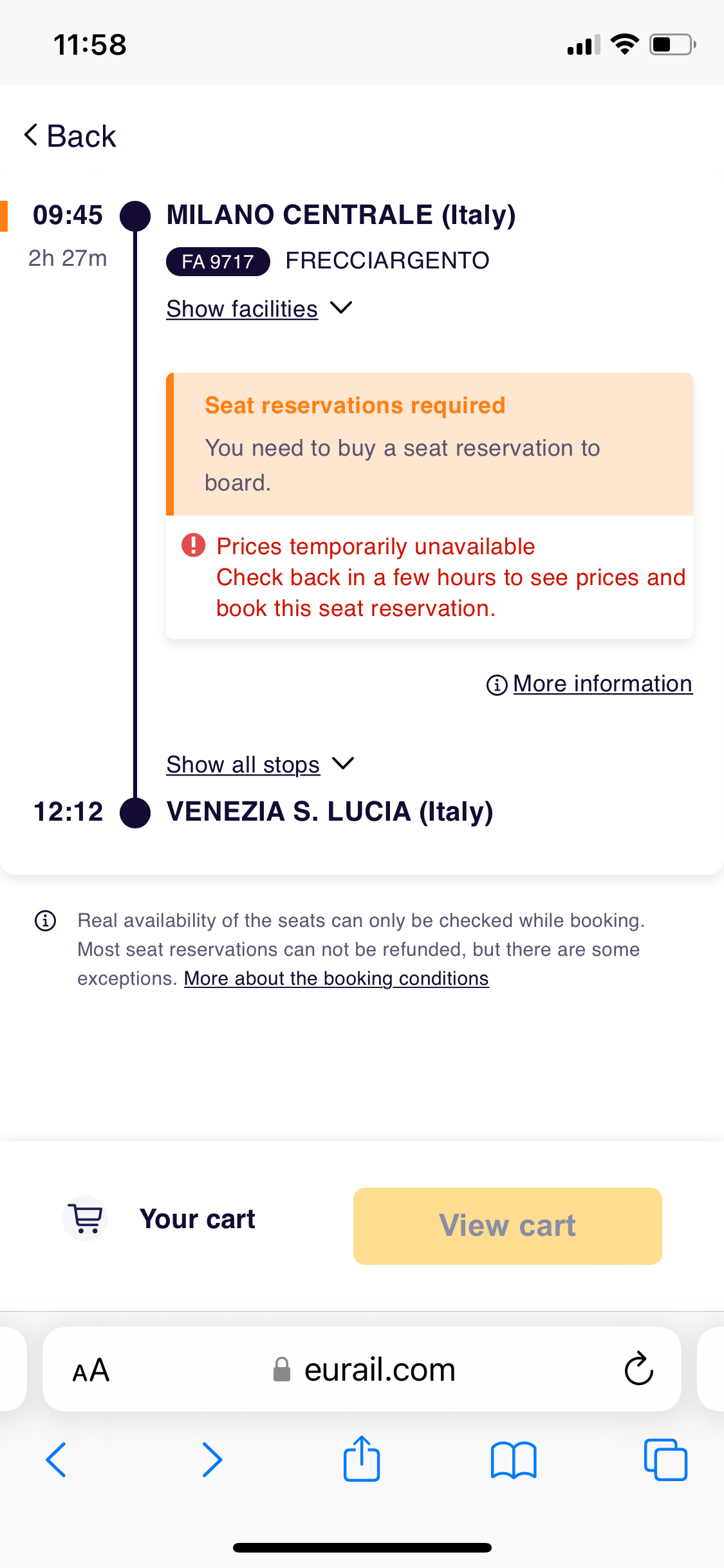 I don't know if that means there are no seats left, it's too early to reserve etc. I have tried all my different journeys (Venice- Rome etc etc) and all the times and I get the same response.
if anyone has any ideas it would be much appreciated!
thank you