Good afternoon,
In november, I am planning a trip from Copenhagen to Firenze for a week. My current trip plan is as follows:
ICE to Hamburg HBF
NightJet to Innsbruck
ICE to Bologna
Train(s) from Bologna to Firenze SMN
However, I have stumbled upon something weird with the timetable from Bologna to Firenze. At dates before the 3. of november, there is a frequent direct line multiple times an hour. At dates after the third of november, it is instead replaced by a slower line with 1 change between the stations.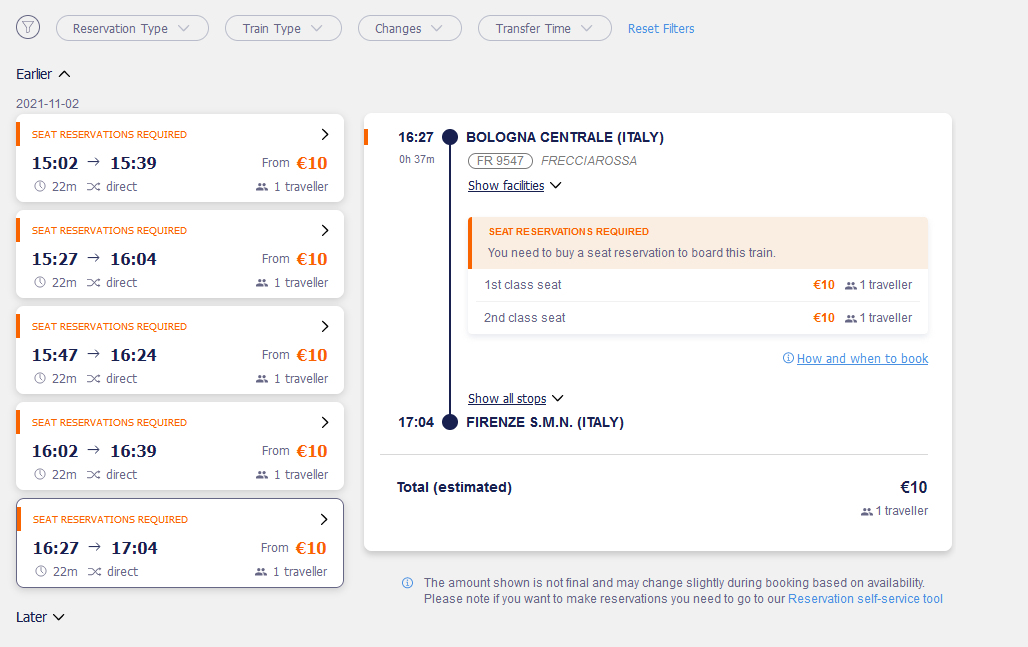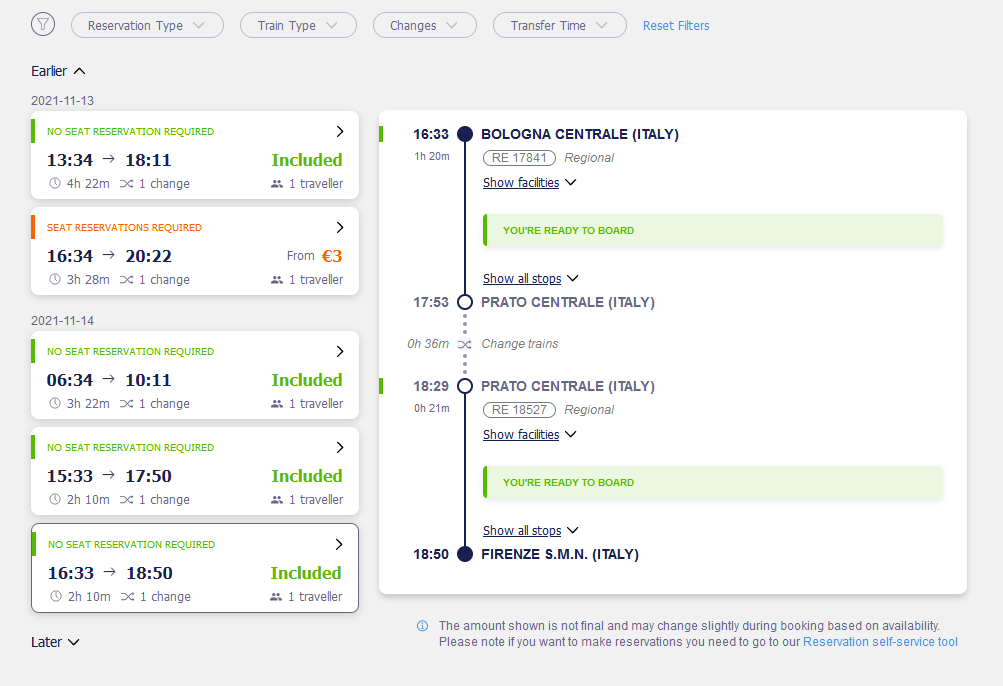 Does anyone else have a similar experience to this or guidance on how to proceed?